Relay For Life 2023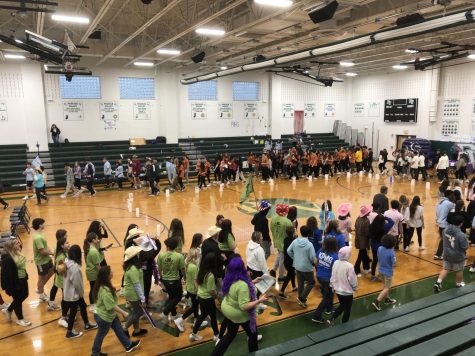 Relay for Life is the world's largest peer-to-peer fundraising event that is dedicated to saving lives from cancer. The event not only fundraises for a world without cancer, but it also recognizes the idea that no one faces cancer alone. Everyone has been impacted by this terrible disease, just in different ways. 
Here at Emerson, students have the opportunity to participate in this event through the "Cavo Cancer Crushers". Throughout the year, members fundraise, create luminary bags, and prepare for the relay event which takes place towards the end of the school year.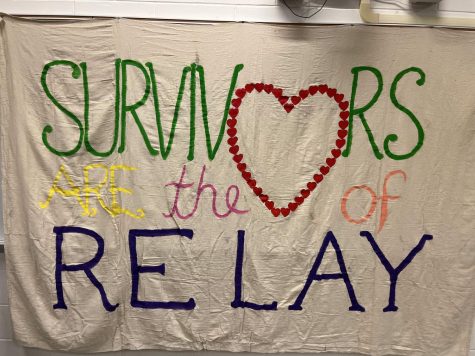 This year's annual Relay For Life event took place at Pascack Valley High School on April 29th. Unfortunately, due to the inclement weather, the event had to be moved inside, but that did not stop volunteers from showing up to support the cause. 
This year's theme was country themed: "Give Cancer the Boot!" To fit the theme, the Cavo Cancer Crushers created t-shirts that said, "This ain't our first rodeo!"
The event began with an opening ceremony, followed by the recognition ceremony for survivors and a performance by the Emerson Select Chorus. After this, laps began around the gym, each lap having a different theme with students handing out trinkets regarding that theme. One of my personal favorites was the Hawaiian-themed lap when the Park Ridge team handed out leis. 
Following this, students had the opportunity to play in a wiffle ball tournament, a cornhole competition, and many other games before the next events of the night.
Later on, there was a special performance from the Holy Angels Dance Team, a short break, and then the luminary ceremony began. After this came the fight-back ceremony and the conclusion of the event. 
Although the 2023 Relay for Life was indoors, it was still a glorious and heartfelt celebration! 
If you were not a member of the Cavo Cancer Crushers club this year or did not attend the relay event, I strongly encourage you to do so next year!