Plans for Emerson's Italian Club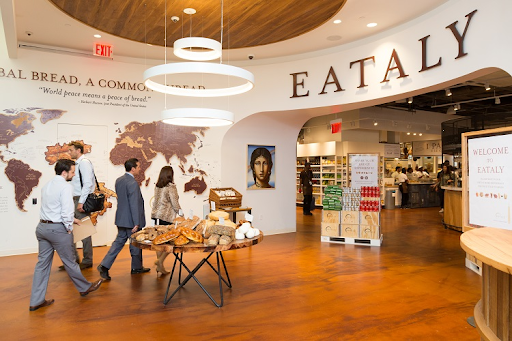 Emerson welcomes the Italian Club for the 4th time this year! Club advisor Annie Pacciani explains how she has many plans for the future of the Italian Club. 
"We have a fundraiser on December 3rd at Panera Bread in Woodcliff Lake," Pacciani states.
The Italian Club is full of so many opportunities to learn more about Italian culture. Pacciani has the goal of taking her students on many field trips, as well as touring many Italian attractions. She hopes this fundraiser can cover the price for these fun activities. 
"It's our hope this will help fund a trip to Eataly," Pacciani continues. 
Although some fundraisers are for pricy matters, this club leader also has many other plans for bonding matters! The Italian Club will not only bring others in the club together, but also teach them about the culture and history of Italy. 
"Another event we will try to have is a pasta night!" says Pacciani. 
Finally, she explains her purpose of creating this club, and her hope it will teach others. She ends off by saying, "The purpose of this club is to promote Italian culture and food." 
If you are interested in learning more about the arts and culture of Italy, check out the Italian Club, and stay tuned for more information and fundraisers coming soon!
Ciao!