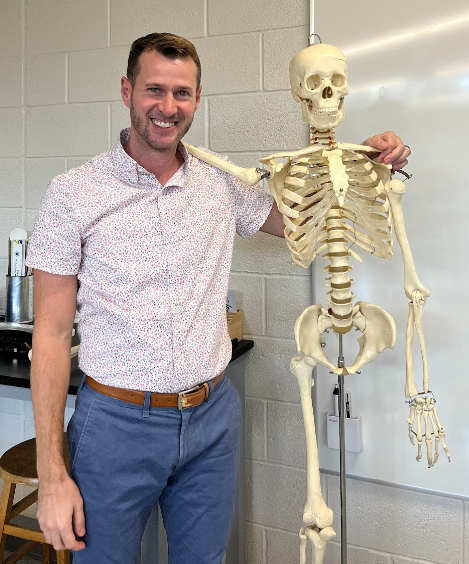 With the new school year, there has been a sudden increase in new teachers. Within these groups of teachers is Mr. McKinstry, the newest Biology and Anatomy teacher.
Prior to joining Emerson, McKinstry worked in a lab where he managed leukemia trials as well as working in the company, Stryker, in an operating room as a resource guiding orthopedic surgeons on using robotic orthopedic arms. As exciting as this sounds, he never enjoyed his previous jobs; his dream was to teach. 
"When I graduated college I wanted to be a teacher, but I let the pursuit of money get in the way. I want to help people in a more direct tangible way."
With this new teaching job, he explains how his love for teaching has been fulfilled. "When I teach, the students want to learn and are interested and respectful. Emerson feels like home."
McKinstry currently lives in Westwood, New Jersey with his wife and two kids, Nile and Declan. He enjoys cooking and hosting dinner parties. As a previous track athlete, he looks forward to coaching winter track for the new season and encourages everyone to join.
He wishes to tell his students that "Life isn't about being correct 100% of the time as long as you're doing your best that's all I can ask for". Being a new teacher can be challenging, but McKinstry says that so far it has been an amazing experience building relationships with teachers and students.
"The last two months have been the happiest months of my life".