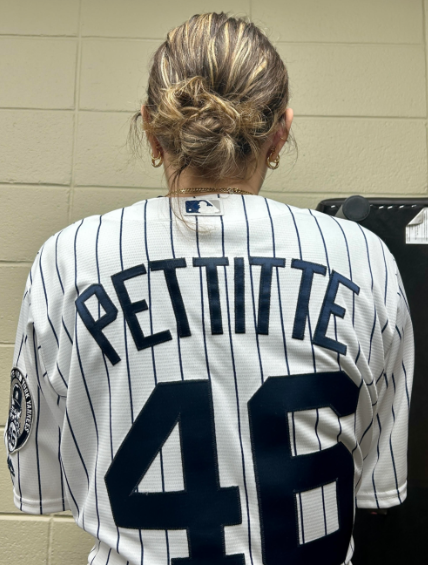 The first week of October, Emerson students and teachers celebrated Spirit Week by dressing up at Emerson Junior Senior High School to get ready for the pep rally on Friday, October 6th. 
Each day the students and teachers dress up following a theme to earn points for their grade. Points are earned from whichever grade has the most students participate. At the end of each school day, the top three grades for each theme were announced. The points contribute to who will win the pep rally.   
The first theme of Spirit Week was CAVO Color Day. Students dressed in red, black, and white. Tuesday was Tacky Tourist Tuesday. Students showed up in their Hawaiian shirts, bucket hats, and tourist accessories. Wednesday was USA Day, where students dressed in red, white, and blue. Thursday was Sports/Jersey Day and students wore a jersey from their favorite sports team. Friday was Class Color Day which was also the day of the pep rally. Each grade had an assigned color and had to match.
The seniors won three of the spirit week days, CAVO Color Day, USA Day, and Sports/Jersey Day, putting them at an advantage going into the pep rally. The juniors came in first place beating the seniors on Tacky Tourist Tuesday. 
Participating in Spirit Week activities such as dressing up helps not only each grade grow stronger but also unites the whole school. It is important for teachers to also engage with the students by getting involved and having fun. 
"Even though it's an internal competition, the whole idea at the end of the day is that we're all CAVOS and it gets everyone in the school spirit, and I feel like everyone showing up and participating gives a good vibe in the building and it makes everyone find one common thing we all share. No matter how different everyone is, you can all agree we're CAVOS," said science teacher Mrs. Rehak. 
Mrs. Rehak enjoys participating in Spirit Week and believes it is important for teachers to dress up as it sends positive energy to students and brings the teachers and students closer. 
"I thought a lot of people participated this year and I would love to see full participation going forward but it's also everyone's own comfort zone and how much they want to do with it," said Mrs. Rehak. 
Students also agree that Spirit Week is a time for those within the school to work together as they try to win. 
"Dressing up shows everyone's creativity and determination to try and win and support each other," said junior Katerina Stamelos. 
Spirit week leads up to the pep rally to get the students ready and excited. The Student Council Board works together before the week and plans what themes will be used. The themes change each year as the student council aims to keep it new and engaging.  
"The student council officers alongside the advisors work together to come up with themes that would be interesting and fun to do but also have a high level of student engagement and participation," said student council Vice President Nathaniel Falcon.
At Emerson Junior Senior High School the students and teachers dressed up showing school pride and class spirit. The week was filled with fun themes and activities which ended with the 2023 fall pep rally.