Emerson Soccer's Starting Early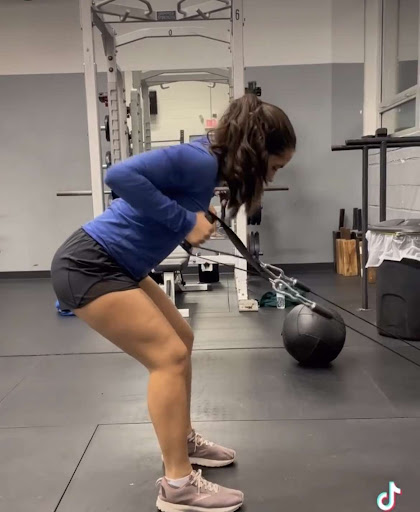 We are starting soccer earlier this year. To build our strength and prepare for the season, we begin training at a speed known as TNT. We ran a little last year and quickly fell out of shape because our soccer squad wasn't very good. As a result, we had too many ball losses. We simply became too exhausted, which is how we lost games. 
We run and get stronger this year from 8:30 am to 5:30 pm on Tuesdays and Thursdays twice a week. Because participation is optional, not the entire team is taking part. A trainer is walking us through each step one at a time. This began this week and lasts until the end of August. 
Testing was the first thing we did this past Tuesday and Thursday. We performed timed sprints, stretches, and sprints. She'll put us to the test once more at the end of August. To determine whether we have improved, she will test us on these same topics. We score and time each of our tests, so at the end, we ought to notice progress. 
This year's team is already going to be far superior, in my opinion. We were out of shape the previous year, which is why we couldn't keep up. One of the issues was that we completely lacked the communication skills necessary to play as a team, making it difficult to play as a group. 
I look forward to continuing this and having more workouts. We haven't done much because everything is still simply being tested. We'll start lifting weights as we move along and grow accustomed to doing so, as well as squatting and a lot more jogging. It is very good for team bonding too, so overall this season will be amazing because we will be already working together so it won't be hard to take that and play on the field. 
Jillian Kleinman said, "I think that this training will be good for us to get in shape for the season, but also build our team chemistry and build a positive, fun environment."