Cafeteria Coffee: A Review on the Raise on Prices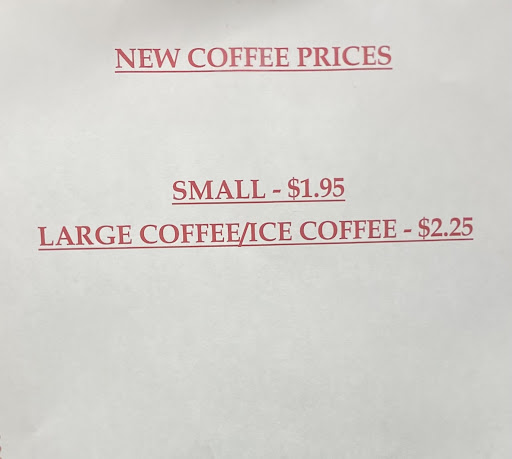 Each morning, the cafeteria is filled with kids purchasing breakfast items: bagels, cinnamon rolls, muffins, yogurt, and so on. Along with the breakfast items sold, beverages are also sold: basically anything and everything from orange juice to even soda. A commonly-purchased morning beverage is the school's coffee. 
The school's coffee is brewed and displayed in its own section. Cups are also set up to be taken whether it is a plastic cup for iced coffee, a large coffee cup for hot coffee, or a small coffee cup for hot coffee. Different types of sugars are displayed, along with stirrers, straws, cardboard handles for hot coffee, and creamer.
This area is constantly crowded with students asking for ice to make their iced coffees each morning. 
The iced coffee in Emerson Junior Senior High School has been sold at $1.95 for the past couple of months this school year, however, a sign has been posted in the cafeteria that all the prices on the coffee have increased. The prices on small coffees have increased to $1.95 while the large coffees and iced coffees have increased to $2.25. 
When freshman, Sofia Labombarda heard about the prices, she told us, "I think that for school prices, they are a bit expensive but, compared to Starbucks and Dunkin', they seem a lot more reasonable which makes sense because it isn't pre-made, you make it yourself." 
Another student, freshman Mackenzie McGuinness said, "The coffee is still the same, but it is kind of annoying how the prices increased." 
I would assume that majority of the students have had a similar reaction to the increase in price on the coffee, but with the prices on everything going up, it only makes sense that the coffees price would increase too. 
Although the prices have increased, the coffee still tastes great and is enjoyable with just a slightly higher price.
Will you still be purchasing the coffee at EJHS?