Emerson Girls Softball Team Getting Ready for a New Season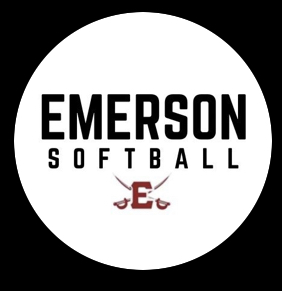 The Emerson Girls' High School Softball Team is ready to begin yet again another amazing season. The Emerson Girls' Varsity Team won their sectionals in 2021. Last year was a great season, but the girls did not make it as far as the team would have liked. However, they still had a great amount of wins.
Unfortunately, three seniors graduated last year, but many more freshmen joined this year. Many are eager to see what this team will bring this season with the great number of new players there are. 
We asked Jillian Klieman how she thinks this season is going to go after the seniors from last year graduated. She said, "I think this season will go well because we are working really hard right now to get prepared for our season and I think that our team has a lot of potential and valuable players."
The team is very excited for what is to come for the year, and has high hopes. The girls team has done very well over the years, and are very excited to represent Emerson.
We asked Sophie Nisonoff how far she thinks the girls' team will get this year, and she said, "I think that we are going to do our best to win the state sectional again and I think that we can win the league if we put in the work."
Winter training began at the beginning of this month. The majority of the team goes to optional training, which is a very good thing the team does to get a good head start with conditional training. They do a lot of conditioning to stay in shape, and help them have more strength. It also helps them with batting and fielding to get ready once the weather gets warmer, when they're able to have their first few practices. 
We asked Sophie Nisonoff how the winter training is going and she said, " Winter training has been very helpful for getting some reps in with the team every week."
This winter training is very beneficial for the people in the team to make sure they waste no time when the season begins, as well as for the team to learn to get along with each other. 
The members of the Girls' Softball Team have always gotten along very well with one another, and have shown teamwork throughout the season last year. 
We asked Emma Rivers what is the most important aspect of being a part of the team, and she said, "The most important thing is encouraging your teammates on their growth, sharing responsibility, and learning to work with others for a goal."  
The Girls' Softball Team is getting ready for a new season with new players. All of them come in the season with a great attitude and great goals. Stay updated for their future games on The Cavo Chronicles website.