Cavo Climbers Branches Out to High School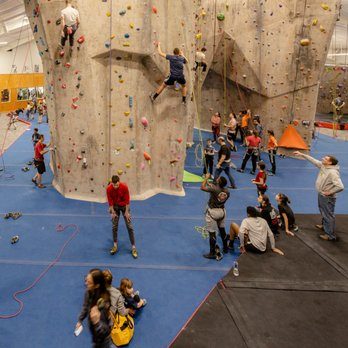 The Cavo Climbers club welcomes high school students this year. What began last year as a middle school club advised by Emerson Spanish teacher Jennifer Haveman and math teacher Sang Lee will now be open to all Emerson students.
Cavo Climbers came from a student last year that had an interest in climbing. This student found out that teachers Lee and Haveman, were avid climbers, and from there the club was formed.
Each trip that the club took last year was to The Gravity Vault in Upper Saddle River. This year the club advisors are organizing an outdoor climb for the spring in the Shawangunks Mountain in New Paltz, New York.
One appealing aspect of climbing is that there are no advantages or disadvantages for people of different climbing skills. Everybody can climb with everybody because each person sets their own personal goals for the next time that they go after the previous trip.
With the middle schoolers last year, the results were nothing but positive. "I don't think I can imagine another club where everyone is so supportive of each other," Lee said.
The idea behind adding the option to high school students came with the intention of integrating both the middle and high school. Along with the hopes of the high school and middle school supporting one another, and learning to work together. In the club, there is representation from every grade in the school.
Another goal set in mind by the club advisors was to unite the school by the different age groups as well as with people that are different from each other.
Climbing is a sport that helps to build perseverance against obstacles figuratively and literally and when working with a partner, aids in building trust as well as a partnership.
"It's a sport that focuses on individual growth and we wanted that for high schoolers that did not consider themselves athletic enough for a school team sport," Haveman said.
Haveman feels this is a sport that needs to be available to everyone of all age groups and sizes. In climbing, the body stereotype is typically a thin body type when in actuality, the strongest climbers are not skinny people.
Lee encourages students considering joining the club next year to do it because it is something that everyone can do no matter their climbing skill. No one is too weak to do it and people should allow themselves to surprise themselves.