Dirt Is Art
"As kids, everyone has something that they are inclined to like; creating is something that came naturally to me."-Ms. Johansen, Art Teacher at EHS
Because of its relaxing and rewarding nature, pottery is loved by many students at Emerson Junior Senior High School.  The feel of the clay and the spin of the wheel seem to soothe.  The idea of building something from nothing, and being able to take it home as a forever token, is a treasure many love to remember.
Some students have anonymously decided to present their creations by sharing a few of the pieces they loved to make.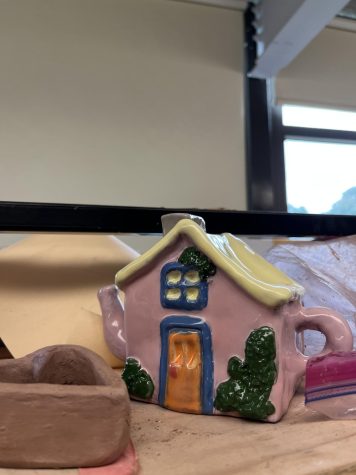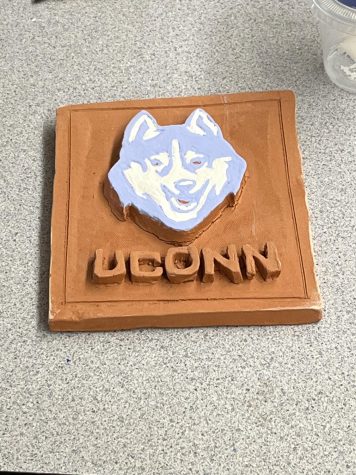 A cartoon house, which also works as a teapot, and a tile with the mascot of a college a student hopes to attend represent just two possible creative outcomes for clay play.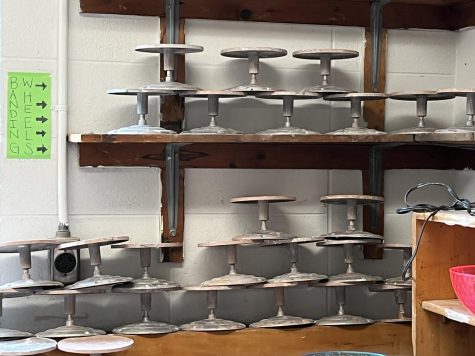 Mini wheels students use to move their artworks in circles to create or reshape their passion projects are stacked and ready to go.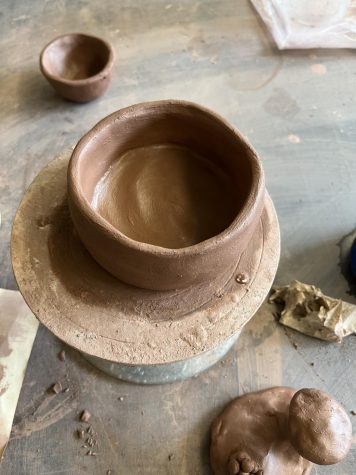 Students can create beautiful pottery out of clay with just their hands and imaginations in Ms. Johansen's class.
Creating anything you put your mind to is extremely calming and gratifying, and anyone can do it! You don't necessarily need to be "artistic" in order to create something. It's all about what you want to make.  That's the beauty of making pottery, you can be as adventurous as you want!  Besides, it's great to see the results of your efforts, and the whole process gives you a chance to focus on making something – maybe even a bit of peace.