Raise the Flag!
What is Memorial Day, and why is it important?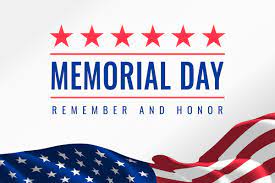 Monday, May 30, 2022 was Memorial Day this year –  a day filled with importance, and set aside for us to remember and mourn the loss of US personnel who have died fighting in the Armed Forces. 
On Memorial Day, it is important to recognize those who have helped to give us the freedom we enjoy –  the reassurance that we are protected, safe, and have little to worry about so we can go through each and every day as usual. 
The holiday was primarily created in remembrance of those we lost during the Civil War, and is also known as "Decoration Day". For decades, Memorial Day was observed on May 30th until Congress passed a law in 1968, stating Memorial Day would henceforth be celebrated on the last Monday of May. This was made specifically to create a three-day weekend for all federal employees. In 1971, the change went into effect also declaring Memorial Day as a federal holiday.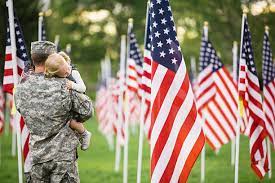 To recognize and honor those who gave us our freedom, people celebrate Memorial Day by putting up flags, dressing in red, white, and blue, and having family gatherings (usually barbecues) to help them remember the sacrifices made by those before them, and to commemorate those soldiers. 
Many shops and businesses are closed, generally, on Memorial Day so that the workers are able to relax and spend time with the ones they love, and to honor the ones who've served.