EHS Relays For Life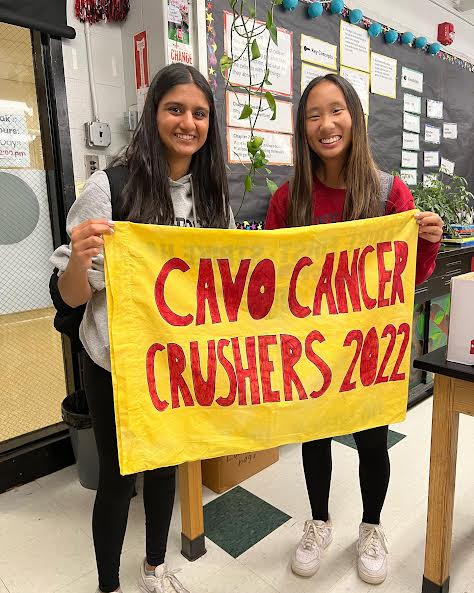 On Saturday, May 21st, members of the club Relay For Life marched to support cancer awareness.
Mrs. Loblanco and Mrs. Rehak have been working for months to bring the school to the march. But even though they've been doing it for the long time, EHS has been participating for a while.
"I have been doing it for 11 or 12 years," says Mrs. Loblanco. "But the schools been doing it even before the club was. It all started off as a senior's project."
While there are many students in the club, they can always use new supporters and helpers. Joining Relay for Life can have many positive benefits, including going to the march every year!
Mrs. Loblanco says, "If you've never been to the march, you have to come just to see them honor the cancer survivors. The organization's entire model is to build a support system for the survivors."
The parade was a hit at Pascack Valley High School. Many of our students went to support, and we can only hope the Cavo support will grow in the future.