Previewing the Cannes 2022 Line-up
The Cannes Film Festival, the patron saint of prestige international arthouse film festivals, announced their highly anticipated line-up for 2022's festival. Various acclaimed directors have films placed in the In Competition line to compete for the Palme' D'or, Cannes's top prize. These are the selections you should look out for once they leave the festival circuit.
Possibly the most anticipated film at Cannes by the cinephile community is Crimes of the Future, a new film from the thought retired master of body horror, David Cronenberg.
Known for horror and psychological thriller films such as The Fly, Videodrome, Dead Ringers and A History of Violence, Cronenberg is always intricately dissecting human behavior in the face of technological advancement and the stripping away of social codes to unveil a person's true nature.
Crimes of the Future sees him reuniting with actor Viggo Mortensen to explore these themes further in a story set in the not too distant future. The film takes place in a world where the human species is adapting to a synthetic environment allowing the body to undergo new transformations and mutations. Accompanied by his partner, a performance artist named Saul Tenser showcases the metamorphosis of his organs. Meanwhile, a mysterious group tries to use Saul's notoriety to shed light on the next phase of human evolution. This premise sounds perfectly like a Cronenberg film and, if test reactions are any indication, it will leave audiences squeamish.
An anonymous test audience member said," The last twenty minutes are a very tough sit. I expect walk-outs, faintings and real panic attacks at the Lumière theater. No hyperbole, I promise."
It sounds like Cronenberg hasn't lost his touch in retirement.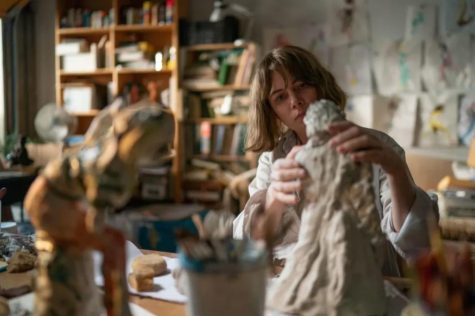 On a less disturbing note, Kelly Reichardt, director of modern American classics such as Meek's Cutoff, Certain Women and First Cow is also in competition with her new film Showing Up. Like Cronenberg, Reichardt is reuniting with one of her most fruitful collaborators in actress Michelle Williams.
In Showing Up, Williams plays an artist on the verge of a career changing exhibition as she finds inspiration in her life's chaos. Despite concerning itself with the interior struggles of one woman, the film boasts an ensemble cast of character actors such as Hong Chau, John Magaro, Judd Hirsch and hip hop rapper Andre 300. With the sheer talent at work here, its likely that another stellar exploration of American life from Reichardt is imminent. 
The other significant American film in competition is Armageddon Time, the new film from acclaimed but often overlooked director James Gray. After taking an emotional journey through the cosmos in Ad Astra, Gray is returning to his roots with a film based on his childhood in 1980s New York.
Set in a country on the verge of electing Reagan, the film follows a young white boy Paul who befriends a Black boy named John as their friendship is torn apart when Paul's family sends him to a mostly white elite prep school after the pair fool around with marijuana. Paul and John then scheme to escape to Florida.
It's refreshing to hear a white director will be looking back on the 1980s not with nostalgia, but with a critical eye towards white privilege and racism that engulfed the era (and continues to this day.)
Alongside trusted cinematographer Darius Khondji, Gray is working with a terrific cast of Anne Hathaway, Anthony Hopkins and Succession's Jeremy Strong who will be respective members of Paul's family. Gray sounds like he is bringing a heartfelt but unsentimental period piece to the table, and I can't wait to see it.
From the other side of the world, Japanese director Hirokazu Kore-eda is bringing a new humanist drama to Cannes called Broker. The film concerns various characters who deal with baby boxes, in which parents who aren't able to provide for their babies anonymously give them. Broker seems to be another exploration of familial love from Kore-eda and how it manifests in various social situations.
The film was shot and takes place in South Korea. (Kore-eda enjoys making films in different countries from his own as he has made films in France.) Thanks to this, Kore-eda was able to collaborate with huge names in modern Korean cinema, namely acclaimed actor Song Kang-ho and cinematographer Hong Kyung-Pyo, most known for his work on international breakouts Burning and Parasite.
Even if Kore-eda won't win the Palme D'or (again), it seems like he will give audiences another film that is equally thought provoking and emotionally moving.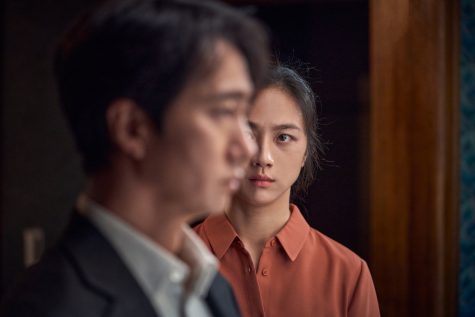 The other extremely anticipated Asian film at Cannes is Decision to Leave, the new film from Park Chan-wook. Park has garnered a huge amount of respect over the past two decades as he opened up the gates for Korean films to reach international recognition in 2003 with the revenge thriller Oldboy. Since then, the director has made new classics such as the horror film Thirst and the queer erotic thriller The Handmaiden.
Years down the line, it is possible that Park will be known as the successor to Alfred Hitchcock in terms of crafting masterful psychologically provoking and darkly comic thrillers.
Decision to Leave revolves around a detective who investigates a man's death and suspects his widow to be a prime suspect while simultaneously developing feelings for her. This exciting plot is led by the rising Korean actress Tang Wei and Park Hae-il. The details aside from the aforementioned ones are being kept cryptic, but the film's trailer suggests a riveting and calculating new ride from Park.
Finally, there is Stars at Noon from famed French director Claire Denis. After gaining recognition in the late 1990s and early 2000s for Beau Travail, Trouble Every Day and L'intrus, Denis has become one of the most prolific acclaimed filmmakers working today. In fact, Stars at Noon will be her second film this year after premiering Both Sides of the Blade in March.
Based on a novel by Denis Johnson, Stars at Noon follows a young American journalist who travels to Nicaragua and  falls in love with an English businessman as they try to escape the country during the Nicaraguan Revolution.
Starring Margaret Qually and Joe Alwyn, the film seems to deal with colonialism, a theme Denis explores in many of her films as she grew up in Africa when it was colonized by France. Denis described the main characters' romance as being driven by the dangerous political backdrop stating 
"It's also about the fear and the terror of love, the fear of failure." 
In Denis's hands, this film could be a brilliant introspection into relationships founded on insidious colonial power.
I would be remiss without mentioning promising out of competition titles such as George Miller's epic romance Three Thousand Years of Longing, Mia Hansen Love's new relationship study One Fine Morning, American blockbuster legacy sequel Top Gun: Maverick, and Pietro Marcello's Normandy-set fantastical realist film Scarlet. 2022 is a very enticing year for Cannes and cinephiles around the globe.
Images courtesy of pastemagazine.com and thefilmstage.com