Preparation for the AP Exams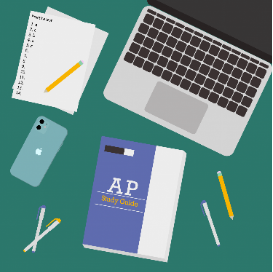 During the first two weeks of May, AP exams will take place at EHS. If you're looking for studying tips, this article is for you. 
Look over old material: Looking over old material allows individuals to refresh their minds and build a better understanding. Doing this regularly allows students to feel more secure and comfortable for the actual exam. 

Investing in AP prep materials: There are many AP prep books available on Amazon, and more. This will help to prepare you, and provide practice exams, FRQs, SAQs, DBQs, and multiple-choice questions.

Get expert AP help: A great resource for preparing is investing in a tutor for prep. They are there to help you and answer any of your questions. Teachers are also a great resource.  Do not fully rely on them, though, since they have classes to teach, but you can always go in to ask a question or two. 

Look at AP classrooms: AP classrooms have recommended resources for the AP class you're taking. They have review videos, practice questions, and tests.

Avoid cramming: Split up the time you make for studying because that gives a clearer vision for the mind. Last-minute studying can cause the brain to not remember all the information. This also allows individuals to not feel overwhelmed and less prepared. 
During the exam itself, don't overthink it. Make sure you manage your time, and never leave anything blank. Take a deep breath and go in with a positive attitude.