A Bedazzling Performance even without Spectators
Up on the snowy slopes, there comes a skier racing down for gold. On the glistening ice, ice skaters dance and race to be number one. Illuminating, gleaming, and beautiful lights making their debut during the ceremony. The Winter Olympics has finally started with its frosty and arctic presence.
The 2022 Winter Olympics opening ceremony kicked off on February 4th with almost 3,000 athletes. Out of all of the events that will take place, 91 countries will be a part of these icey events. Due to China's strict rules on Covid-19, there were zero spectators that watched the ceremony in-person.; Families and individuals had to content themselves by watching the ceremony on TV.
Additionally, there were many dazzling spectacles that took place during the opening of the Winter Olympics, orchestrated by Chinese film director, Zhang Yimou. Zhang Yimou's first film was Red Sorghum and he is a part of China's Fifth Generation, a group of Chinese film directors. There were huge LED lights that covered the floor and lining of the stage as well as sparkling visuals, lights, and art that danced in the air.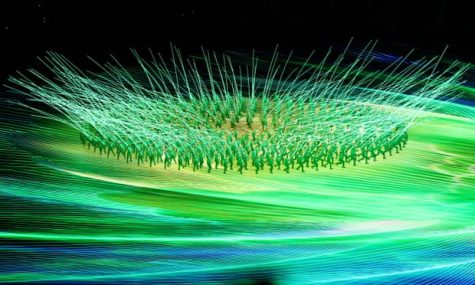 Furthermore, The Rites of Spring was one of the classical music experts used during the ceremony. It was accompanied by the lifecycle of dandelions with dancers and beautiful streaking jade lights. Dancers held onto tall and flexible gleaming green stalks, which would then turn white, while it dispersed its seeds. Afterwards, fireworks blasted up into the air which wrote the word "spring" in the sky above Beijing's Bird's Nest stadium.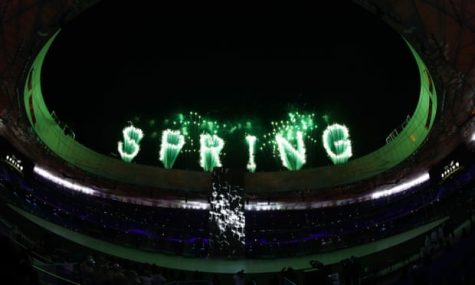 Later on from the frozen floor, a colossal water cube emerged which later became an ice cube. The cube was a reminder to acknowledge and honor the other cities over the years that have previously hosted the Winter Olympics.  It goes all the way back when Chamonix, France, hosted the first Winter Olympics in 1924. Lasers had appeared to engrave the other 23 cities on the cube to honor and respect all of them.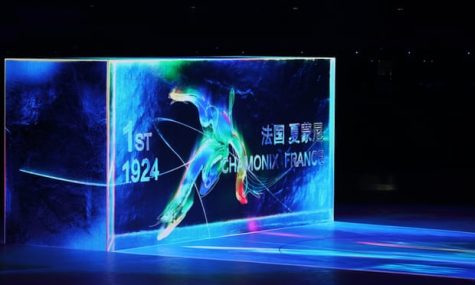 Before the end of the ceremony, one last spectacle entitled "The Snowflake," included children dancing and singing across the Bird's Nest. They held glowing dove props and underneath their feet, the LED floor lit up with snowflakes and stars from the assistance of capture-motion technology. While in the Bird's Nest, the children surrounded a huge snowflake in a heart-shaped formation while continuing to sing. This snowflake consisted of the placards used for every country during the Parade of Nations.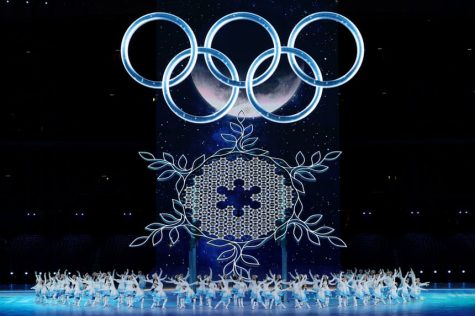 All of these amazing displays were a beautiful way to enhance the opening ceremony. It made people excited, pumped, and ready to see the Olympics in all of its glory and its athletes. Many other ceremonies in the past were just as stellar as Beijing's ceremony but Beijing was able to show the true power of vibrant colors.