Starbucks Introduces A New Holiday Drink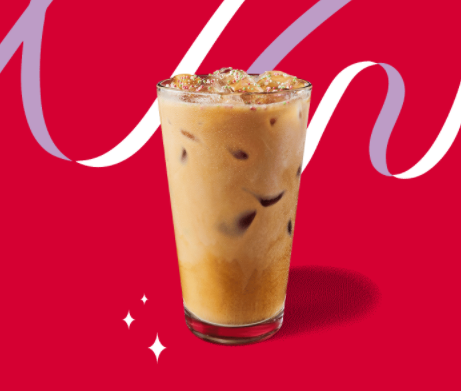 What is better than a new drink to kick off the holiday season? On November 4th, Starbucks released several annual holiday drinks and brought a new one to the menu. The Iced Sugar Cookie Almond Milk Latte was introduced this year and it has been a hit for iced coffee fanatics. The Iced Sugar Cookie Almond Milk is the new drink that can be found at Starbucks all throughout the holiday season. 
The new holiday Starbucks cup is filled with ice and freshly made coffee with a layer of a cloud like sugar cookie cold foam with red and green sprinkles sprinkled on top. The drink is an iced almond milk latte but there is the addition of the sugar cookie taste you get from the pumps of the syrup. An almond milk latte is a blonde espresso with an addition of almond milk poured over the ice but this drink has the holiday addition to it. So if you like the iced almond milk latte, you would probably like the holiday edition of it. 
Like all other Starbucks drinks, it can be customized however you would like. If you prefer hot coffee, you can customize it to be hot. I prefer iced coffee, so I got it iced. I tried it with the sugar cookie cold foam added on top. The sugar cookie cold foam is just a vanilla sweet cream cold foam with an extra pump of sugar cookie syrup topped with sprinkles. I also tried it without the cold foam on top, and it wasn't as sweet as I thought it would be. I would recommend adding the cold foam if you would like it more sweet. 
I thought this drink was good but I would say it's pretty average. It was a great addition to the holiday menu, however, it did not stand out for me. It adds a holiday touch to a traditional iced almond milk latte, which I thought was cool and fun. However, I only liked it as a fun holiday drink to try during the season and wouldn't substitute it for your usual coffee order at Starbucks.
I think that people that really enjoy iced coffee and are looking for a new drink should try it. It is clearly similar to a normal iced almond milk latte but if you are looking for a sprinkle of holiday to your drink, the iced sugar cookie almond milk latte is for you.