A Spanish Teacher's Take on Hispanic Heritage Month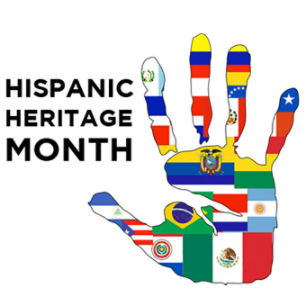 From September 15 – October 15 Hispanic Heritage month is celebrated worldwide and in the Spanish classrooms of Emerson Jr Sr High School. Hispanic Heritage month needs to be shared throughout the education system to define the true meaning of the Hispanic culture.
Hispanic Heritage Month is the month to recognize the achievements and contributions of the Hispanic people. They contribute to the economy, the population, and the workforce. It started in 1968 as a week by President Lyndon B. Johnson. Later in 1988, it turned into a month of appreciation of the Hispanic people by Ronald Reagan. By August 17th 1988, it became a law that it would be celebrated every year. The number 15 (September 15 – October 15) is special to the Hispanic Community because a few Latin American Countries had gained their independence on this day. 
Spanish Teacher Sra. Haveman believes students should learn about different cultures, but unfortunately, not enough schools have designated time for this. Sra. Haveman thinks that this can help 21st century learners because this has social and economic benefits.  Hispanic Americans are necessary to working industries like agriculture, healthcare, and transportation which keeps our economy going. The respect for the Hispanic culture in the social world and hierarchy is brought out during this month. 
"The most important thing I should teach is culture and because their actions speak louder than words, they've [society] shown that the Spanish language isn't as important as math and English which I think is completely false," said Sra. Haveman. 
Sra. Haveman furhter believes that not only should Spanish culture be taught in Spanish classrooms, but every other classroom.
"I think it should be incorporated into every lesson and discipline because there are contributions made by Hispanic Americans in every discipline – math, history, and physical education." As an example throughout History classes they may talk a little about Hispanic People, but teachers never go in depth about the topic. 
By incorporating Hispanic Heritage Month into classrooms students can become more educated of what it means and why it is important."It broke my heart and made me so angry to see how much racism there is and how many stereotypes there are about Hispanics," said Sra. Haveman. Most people only know what they are told about Hispanics and not their true meaning. 
It is very important for others to learn how there is so much more to people than their stereotypes. From now on, educators should find a small period of time throughout the Hispanic Heritage Month to inform students of the importance of this month.  
 Because of the lack of information shared to all types of students, schools need to step up and help students see the achievements and contributions of the Hispanic people.