Cory Kluber Throws a No Hitter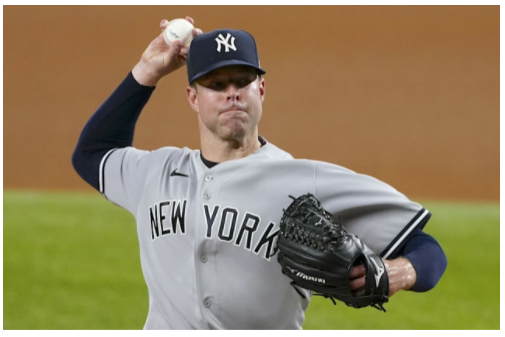 Cory Kluber, New York Yankees pitcher, shocked the world when he threw a no hitter against the Texas Rangers on May 19, 2021.
A no-hitter in baseball is when a pitcher throws the whole game and allows zero hits to the other team. In order for a pitcher to throw a no-hitter, he has to get 27 batters out in a row. This may not sound like much, but when they are the best players in the world it is an extremely rare occurrence. There is an average of 2 no-hitters per year in the league and each team plays over 160 games.
Kluber did what many pitchers never do in their career. That is to throw a no hitter in a Major League Baseball game. He is not very young, but his career is taking off and he continues to progress.
"In order to throw a no-hitter, the other team can not get a hit while you are pitching. A total of 27 batters have to be thrown out without a hit to complete the no-hitter," said die-hard Yankee fan Brain Brahm.
In the Major Leagues, baseball players get paid millions of dollars just to hit the ball. This is the case because they are the best hitters in the world. To throw 27 people out without giving up a hit is extremely unlikely. These hitters train daily and get paid millions to do so. 
Since 1876, only just over 300 no-hitters have been thrown. To be a part of this group is amazing, and Kulber just made the history books.