The Destruction of Gaza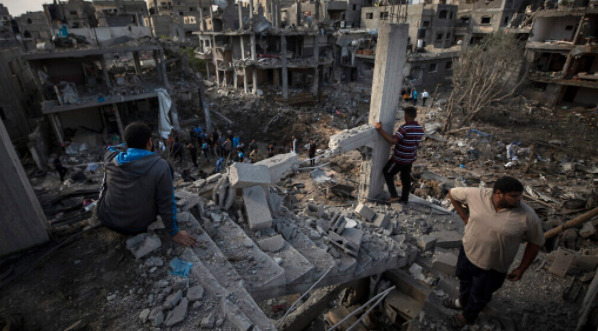 Since 2007, there has been an ongoing tension between Israel and Hamas. The recent conflict between the two has led to destruction of Gaza. 
Gaza is in Israeli territory, but is inhibited by Palestinians. The Gaza strip has a population of about 600,000 people.
In March, The International Criminal Court opened an investigation. Because of alleged crimes committed by Israel, this has been an ongoing case since 2014. In May, Hamas fired long-range rockets toward Jerusalem. They were attempting to support Palestinians through the threatened eviction of dozens of Palestinian families by Jewish settlers. 
In May of 2021, Israeli launched airstrikes on the city of Gaza, which is a highly populated area. According to the Hamas-run Health Ministry, This killed 248 Palestinians according to the Hamas-run Health Ministry.
About 90% of the rockets that were launched at Israel were intercepted. Twelve Israeli people were killed.  Israel says militants' rockets killed twelve people in Israel. 
On May 20th, Israeli's prime minister's office then announced a cease-fire after eleven days of conflict.
According to CNN, out of the 248 Palestinians killed, 66 were children. Out of the 12 Israeli people killed, two were children. The battle between these two countries has caused massive destruction through both countries.
According to India Today, at least 2,000 housing units were also destroyed. Over 15,000 other units were at least partially damaged. Four mosques and dozens of police offices were destroyed alongside all the other damages caused by Israel. 
Because of the major conflict between Israel and Hamas, the city of Gaza and their people were destroyed and there will be years of rebuilding to come.