Why Collecting Sneakers is Becoming an Investment Similar to Art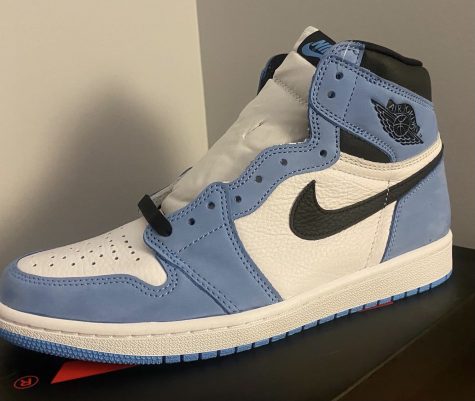 People wait in lines for hours in order to have the chance to get their hands on a pair of rare and limited sneakers. Nowadays, these limited sneakers are seen as investments and pieces of art rather than just footwear.
Sneakerheads used to be people who collected and traded sneakers as a hobby. Now, many sneakerheads buy and collect sneakers with the intention of selling them for a profit. Limited sneakers are now seen as a status symbol often worn by rappers and influencers.
The rarity and desirability of certain sneakers makes them worth hundreds and sometimes thousands of dollars more than their retail prices. This high resale value attracts many resellers. Forbes estimates that the resale market for sneakers is estimated to be over $1 billion annually. A Cowen & Co. analysis from last year estimates that the sneaker resale industry is worth $2 billion in North America and could reach $30 billion globally by 2030.
Resellers purchase sneakers in many different ways. They most commonly purchase sneakers by entering raffles and waiting outside of stores early in the morning. Some more serious resellers use computer programs to quickly check out multiple pairs at a time.
There are many boutiques, that are often found in malls, that specialize in hyped sneakers and streetwear. Resellers often sell their shoes to these stores or sell them on websites such as Goat and StockX.
One of the most popular sneakers among sneakerheads and collectors is the Air Jordan 1. The Air Jordan 1 only exists because Micheal Jordan did not want to sign with Nike. But Nike drove a hard bargain, and decided to give Jordan his own brand if he decided to sign with them. The Air Jordan 1 originally launched in 1985 at the end of Micheal Jordan's Rookie year.
One of the most admired Jordan 1 colorways among collectors and sneakerheads is the Black/Red colorway. This colorway is known as the "banned" colorway because Jordan was supposedly fined $5000 per game that he wore them because they broke NBA uniform rules.
Another popular sneaker among sneakerheads is the Yeezy from Kanye West. Kanye launched his "Yeezy" brand with Nike in 2009 releasing the Air Yeezy I and Air Yeezy II. In 2012 he left Nike and signed with Adidas because he wanted more "freedom". Since 2012 he has released 40+ colorways and his shoes still sell out within minutes of their release.