India Suffering Covid 19 Surge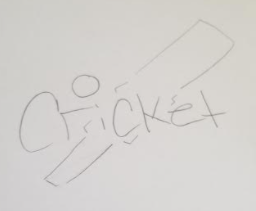 In India, the Coronavirus has currently peaked at an alarming rate, Doctors saying it was a second wave. Thousands have died, and still are dying each day though, despite all of this death a cricket tournament In India continues on. This event will be going until May 30th for another month where at the end a large festival will be held with some of the worlds best players who will be attending.
All while this is happening, India is struggling to deal with the rising cases and current virus being spread like rapidfire.
The sports league named IPL( Indian Premier league) being one of the worlds 4th most important domestic sports leagues in the world was bought by Pat Cummins who states during a debate in whether or not to keep the game going, "I'm advised that the Indian government is of the view that playing the IPL while the population is in lockdown provides a few hours of joy and respite each day at an otherwise difficult time for the country." 
In this quote he is explaining how he would like to keep the cricket tournament on for the joy of people watching and the players while they're all on lockdown.
In India, hospitals are running out of beds and places for patients to stay. The country recently reported 352,991 new cases and 2,812 virus-related deaths, making it the highest number of virus related deaths and cases for all countries today, found on a CNN article. Doctors stating it makes them feel sick with all the lives they have seen lost and all the people they have seen sick but, despite all of this the ternamen continues into week six-teen and there's nothing anybody can do about it.