Why Ginny & Georgia's Joke About Taylor Swift Was Not Funny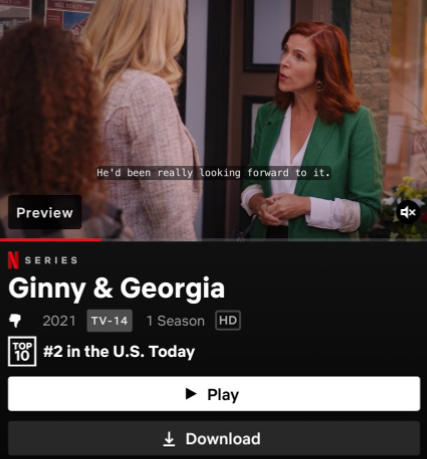 In late February, Netflix expanded its catalogue of original content and released Ginny & Georgia, a show that is described as a comedy highlighting the dynamic between a 30-year-old mother and her teenage daughter. During an epic fight in the season finale, Ginny claps back at her mom by saying, "What do you care? You go through men faster than Taylor Swift." This sexist rhetoric that is in no way comical caught the attention of not only Swift fans, but also those who, despite not being ardent lovers of the pop star, agree that the insult was down right objectifying.
As a disclaimer, directing hate towards the actors being paid to read off of a script is largely unproductive. And, while many argue that it is not Netflix that should be blamed but rather the writers of Ginny & Georgia, remember that Netflix must take accountability for the products that it embraces as its own via licensing and promotional contracts, regardless of who ultimately had creative control over the project.
The comment made in the television program was unnecessary on multiple accounts. Firstly, Swift has been in a committed relationship for almost five years. Despite the media's constant attempts to brand her as a serial dater, one could easily count the amount of boyfriends that Swift has had on two hands. But, even if Swift dated one hundred men in her past, that should NOT be perceived as a problem.
Todrick Hall, co-producer of the music video for You Need to Calm Down and close friend of Swift, attempted to attack Ginny & Georgia by explaining that there are other celebrities who have had far more relationships than Taylor Swift yet are never targeted. While his intentions to defend Swift are justifiable, his logic is incredibly flawed because it does not address the root issue of slut-shaming in the music industry. Instead, it just redirects a flood of hate that is harmful and wrong. People should not be guilted or humiliated for the amount of love interests they have had. Period.
Following the social media storm caused by this issue, Taylor Swift took to Twitter to share her response. She says that, "[…] 2010 called and it wants its lazy, deeply sexist joke back. How about we stop degrading hard working women by defining this horse **** as FuNnY […] Happy Women's History Month I guess."
Swift also rightfully exposed Netflix for their hypocrisy. In early 2020, a documentary about Swift's life was released, and it literally highlighted the media's negative influence on people in Hollywood since reporters are constantly slut-shaming, creating unrealistic and unwanted body standards, et cetera. Unfortunately, it seems as though Netflix is motivated more by profit than it is by upholding the vows it made to Swift to be more progressive and egalitarian.
Fans of Swift, including myself, need to remember that this issue transcends just this one icon. By calling out Netflix this time, we are harnessing the power that could potentially be used to prevent similar demeaning remarks made on behalf of any other individual. To Netflix: there are ways to reference celebrities without perpetuating antiquated stereotypes and pretenses that will likely shape impressionable minds to a point where they believe that the aforementioned behavior is acceptable.
About the Writer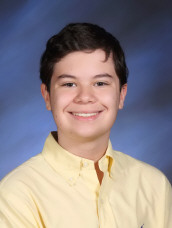 Billy Bollbach, Writer
Billy Bollbach is a tenth grader at Emerson High School who is extremely excited to begin reporting for the Cavo Chronicles. He has a multitude of interests...