‌ Favorite‌ ‌Five‌ ‌From‌ ‌the‌ ‌GRAMMYs‌ ‌2021‌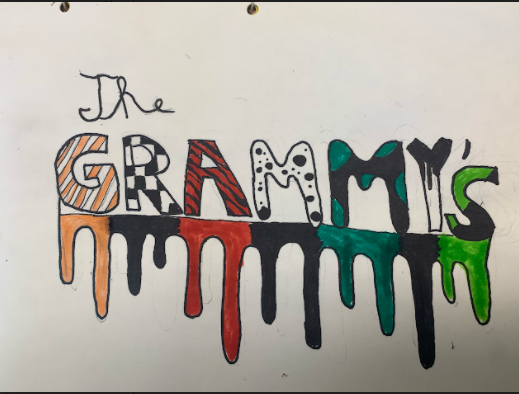 The 63rd GRAMMYs was held in March of 2021 to honor celebrities who are singers,  songwriters, producers, and more. People are dressed in their absolute best to attend and I will be looking at the top five best dressed from the GRAMMYs 2021.
One of the best dresses according to Vogue is, in Versace and BVLGARI jewelry. Every year, Dua Lipa enters the GRAMMYs red carpet in a Versace dress. This year, her dress represented butterflies, and the gown was covered in sequins and had side cutouts.
  
Next up is Cynthia Erivo, in Louis Vuitton and Tiffany & Co. jewelry. The dress had 60,000 crystals, glass beads,and sequins all over. According to Louis Vuitton, each part of the dress was embroidered with one sequin at a time and then assembled, then re-embroidered to make sure the dress looked presentable.
Another one of the best dresses was Taylor Swift's
, in Oscar de la Renta and Christian Louboutin shoes. Her dress had a bouquet of flowers such as daisies, peonies and sunflowers which represented spring.
Another one of the best looks was, Jhene Aiko, who was in Mansoori, and Sydney Evan jewelry. Although she did not come home with any Grammys, she did enter the red carpet with a ruffled crop top and a full tulle skirt to match, which closely resembled a similar dress Rihanna wore back in 2015 and one Ariana Grande wore in 2019.
 
Another one of my favorites was Megan Thee Stallion in Dolce & Gabbana and Chopard jewelry. The inspiration was based on black Hollywood glamour. The color was not a standing choice, but it looked great on her. Her stylist said the dress fit the inspiration perfectly and the color fit great with her style.
All of the outfits were completely different but suited each of the singers perfectly, even though they were all different colors and completelyFaith  different styles. All of the celebrities and stylists worked extremely hard to show up looking their best, which I think they all did a great job with. Another one of the best looks was, Jhene Aiko, who was in Mansoori, and Sydney Evan jewelry. Although she did not come home with any