The Drama Surrounding the Record-Breaking Song "driver's license"
The drama that Olivia Rodrigo sparked with the hit song, "driver's license," has caught the eyes of many due to the rumors surrounding the end of a relationship between the artist and Joshua Bassett. The love triangle involving Olivia Rodrigo, Joshua Bassett, and Sabrina Carpenter has been at the forefront of many minds due to the potential heartbreak caused by Bassett, and the new relationship between him and Carpenter. 
The artist, Olivia Rodrigo, made her name on Disney channel shows, namely "High School Musical: The Musical: The Series," which came out in 2019 on the streaming service "Disney+". The 17 year-old played Nini Salazar-Roberts, while Joshua Bassett, the supposed subject of the song, plays her love interest, Ricky Bowen. Throughout filming, there were many rumors of a romantic relationship between the two, but they were never confirmed. 
The relationship between Rodrigo, 17, and Bassett, 20, once again was brought to light after the release of her debut single. Joshua Bassett and Sabrina Carpenter, 21, have generated the assumption that they are dating after posting videos on the social media platform TikTok, and being seen together. The amazing reception of "driver's license" had an unfortunate effect on the pair, as many fans assumed that the song was discussing the heartbreak that Joshua Bassett caused Olivia Rodrigo. This manifested into dislike for Bassett for the most part, but some decided to blame Carpenter for his actions. 
Rodrigo's debut single dropped on January 18, and a few days later Carpenter released her own song addressing the backlash her and Bassett were receiving. On January 22, Carpenter's song, "Skin", was received as an unnecessary call out. 
"Olivia's song was about how her heart was broken because the boy she's in love with chose another girl. She never trashed that girl in her song, and Sabrina Carpenter took it as an opportunity to bash a 17 year-old girl and rub in her face that she now had the boy," explained Taylor Rausch, a senior at EHS. 
Many believe that it was a needless attack on Olivia Rodrigo, since in "driver's license", Sabrina Carpenter is only alluded to in the line, "You're probably with that blonde girl who always made me doubt, she's so much older than me, she's everything I'm insecure about." This line does not insult the 21 year-old in any way, instead it displays how Rodrigo views her as superior. 
Contrastingly, multiple lines in Carpenter's "Skin" come off as intentional hurtful jabs. She begins by making an obvious allusion relating the topic in "Skin" to "driver's license" by singing, "Maybe you didn't mean it, maybe blonde was the only rhyme." She then goes on to sing, "You can try to get under my, under my, under my skin, while he's on mine."
"I can see what she was trying to express but the song ultimately came off as rude and childish. However I just think it's all a publicity stunt," said senior at Emerson Jr. Sr. High School, Allie Lachman. 
On January 11, "driver's license" broke the record on Spotify for daily global streams for a non-holiday song, and then beat the record the following day. Soon after, the record for most streams in a week worldwide was also broken on Spotify by the hit. 
"I think driver's license has become one of the best records of all time. It's the song I think we all needed this year and it's my go to song that plays on repeat when I'm in the car," said Emma Callagy, senior at EHS, when explaining the relatability of the single.
Overall, fans of "driver's license" are upset for the rebuttal that Sabrina Carpenter put out when there was no need, and this song seems to be one for the books. 
About the Writer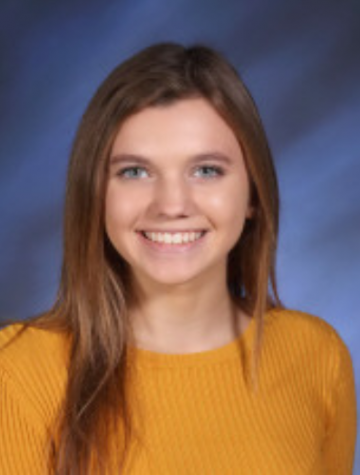 Jessica Coyle, Writer
Jessica Coyle is a senior at Emerson Junior-Senior High School. She is interested in writing about the latest school news, as well as the major issues...