The Future of the Marvel Cinematic Universe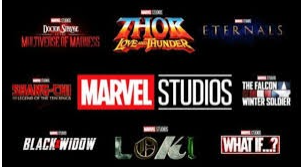 If you have been watching Marvel, you would think that it would be done after Avengers Endgame, but that is wrong. With the creations of the movies such as Avengers: Infinity War and Avengers: Endgame over a year ago, Marvel has many plans in store for this year and the years to come mainly expanding their filming franchise. Marvel, the movie producing company that has made the Avengers franchise and heroes like Iron-Man, Captain America, and Thor, is massively planning to expand the Marvel Cinematic Universe (MCU) with backstories and spinoffs on their most famous characters. 
Some examples of shows that are coming to the MCU are shows like The Falcon and the Winter Soldier which will focus on side missions with these heroes, and Loki which will focus on the side missions of Loki during and after Avengers Endgame. 
"I think the future of the MCU will be successful because Marvel has many plans in store for their future such as tv shows and movies and I think that this movie franchise will expand and gain new fans over the generations," Said Emerson Junior-Senior Highschool freshman Nicholas D'Agostino.
Marvel is only getting started with their newest additions to their film franchise. Since they will be continuing to make movies and tv shows they will eventually catch the audience of a new generation in the next couple of years or decade. 
"My favorite movie from the Marvel Cinematic Universe is Thor Ragnarok because I liked the storyline and the acting," Said EmersonJunior Senior High School freshman Ethan Spurr.
"In 2021 alone, Marvel is planning to release six new Disney + series and four feature films. The best part is it won't slow down after those projects. The studio has released a roadmap of 23 series or films they're planning to release over the next few years." according to Maggie Tillman in her article on pocket.lint.com. 
The first show of the future of the MCU is the show WandaVision This show is a huge success for Marvel and it is marking the beginning for the future Marvel fan generation. This show is also the first live-action series produced by Marvel.
Unfortunately, fans may have seen the last of Captain America, played by Chris Evans, and Iron Man, Robert Downey Junior. Marvel plans to retire these two characters after the events of Avengers Endgame which basically ends their roles in the MCU. 
Most of these tv shows and movies will stream on the popular streaming service Disney Plus, and they might also premiere in the movie theaters. Due to Disney owning the MCU, this gives them the opportunity to stream this show on their own streaming service. Since Disney Plus is very popular amongst many, this will be a major success for Marvel and Disney in the number of viewers and money they will get from these movies and shows. Also over the years for these new Marvel movies that will be coming out, will mainly be streamed on Disney Plus where all of the previous Marvel Cinematic Movies are. 
So overall the MCU has many plans for its viewers and fans around the world. Many people are excited for the future of Marvel and cannot wait for these new movies and tv shows to come out. So if you do not have Disney Plus yet, you have to get it to witness this magic.
About the Writer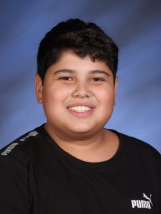 Kenny Gompertz, Staff Writer
Kenny Gompertz is a freshman at Emerson Junior-Senior High school and is a writer for the Cavo Chronicles. He really enjoys writing and it has always been...