Chaos In Tuscaloosa
The Alabama Crimson Tide destroyed the Ohio State Buckeyes in the College Football Playoffs National Championship this year. Devonte Smith, who is this year's Heisman Trophy award, was nothing but unstoppable for Alabama during the championship game. The Wide Receiver had 12 catches for 215 years with 3 touchdowns, his third touchdown was 42 yards. In the first half of the game, the Crimson Tide led the Ohio State Buckeyes 35-17, which really set the tempo for the second half for the Crimson Tide. 
The Buckeyes started to lose momentum when their defense started to deteriorate throughout the first half. The Crimson Tide was 12-0 leading up to the game, and the Ohio State Buckeyes was 7-0. Alabama Crimson Tide had played a lot more games than the Ohio State Buckeyes did the whole season, which means they had more experience playing other teams. But, the Buckeyes had a chip on their shoulder leading up to the game. A lot of people that watch college football thought they were not prepared enough for the game because they played five fewer games than the Crimson Tide had in the season. The Buckeyes showed hope after the huge win over Clemson and Trevor Lawrence the game before. Unfortunately, for the school and the fans of the Ohio State Buckeyes, their team lost in a very tough matchup against Alabama. 
After the national championship, Alabama of course had to celebrate the win that their football team had just gotten over the Buckeyes. The Crimson Tide fans gathered in the streets of Tuscaloosa and broke every Covid-19 protocol. There were pictures everywhere on social media that the fans were maskless and not socially distancing properly. On Monday morning, the fans were starting to lineup at the bars to watch Nick Saban and the Crimson Tide make history. Instead of ¨Roll Tide¨, people on Twitter tweeted out, ¨#RollCovid¨. 
After the win, the Alabama fans did not follow any rules that the town gave out. Obviously, people would expect them to party and celebrate, but they took it to the extreme and did not care at all about the current pandemic that the world is in at the moment.
About the Writer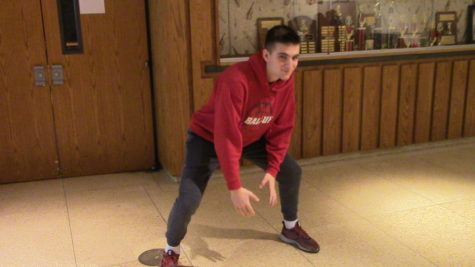 Jimmy Csapo, Writer
Jimmy Csapo is a senior at Emerson Jr Sr High School. In his freetime you could see him playing basketball, working out, or hanging out with friends. He...