The Barstool Fund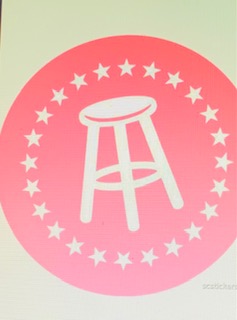 Dave Portnoy is a millionaire, the founder of Barstool Sports, businessman, and an internet celebrity. He has found himself at the top of many headlines due to controversy and issues with the media, but as of December 17th, Dave created something that both the media and people love. December 17th was when the governor of New York shut down indoor dining, which the CEO of Barstool realized would affect thousands of people and families would lose what they have worked so hard for all of their lives. 
The purpose of 'The Barstool Fund' is to help small businesses through these difficult times and help them pay their bills to make ends meet during such a trying time. So far, over 27 million dollars have been raised and donated to 148 businesses. 
A lot of big celebrities have taken part in The Barstool Fund. Just a few of the names are Kid Rock, Tom Brady, Kodak Black, Aaron Rodgers and more. They have also expressed how important it is that we all partake in this because it can save hundreds of businesses. 
Aside from how many people are taking part in this fundraiser, it is not getting much coverage from any big media sources like some of the other charities that are doing similar things. 
Dave Portnoy tweets, "This is great.  I wonder if there are any other charities going on that are helping Americans with the corona pandemic that could use press coverage to help raise more money?"  After attaching a tweet that CNN posted of Beyonce's new charity she created for people facing foreclosure or eviction due to COVID. 
The reason that this fund was started is because Portnoy felt as though elected officials in DC were not doing enough to help all of the small businesses that are struggling and closing because of the circumstances. 
After going on about this issue in a livestream, he took the initiative to take it into his own hands and do something about it on his own.
In his live stream Dave said, "How do you expect these people to survive," "How are restaurants going to survive? Nobody in the government seems to care. Or at least no one is acting like they care." A lot of people agree with him in this way for them to do something about what is going on. 
There is also, one rule that all of the restaurants who are taking part in this fund have to abide by, which is that they had to have been paying their employees through the whole pandemic. Then all they have to do is include the amount they need to get through this month. 
He does not stop after just one month because he understands that will not do a lot so the fund is created to help all the way until the pandemic is at a halt and indoor dining and outdoor dining is able to occur. 
Overall, The Barstool Fund has been going on for just about a month now and has exceeded expectations that anyone had for it and it will continue to impress and help businesses all around the country.
About the Writer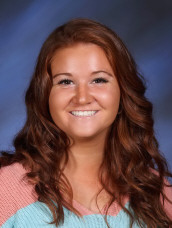 Shaye Diverio, Writer
Shaye Diverio is a senior at Emerson Junior/Senior High school. In her free time you can catch her having a great time with her friends and family, playing...