A Show to Remember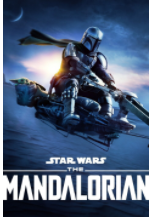 Are you looking for a spectacular and adventurous show to watch to forget about the doldrums of being stuck at home during quarantine? The show The Mandalorian currently streaming on Disney Plus is the answer to pandemic doldrums and will appeal to Star Wars fans. This show revolves around Baby Yoda, the little green creature who is important to keep alive because of his ways with the force (a form of telekinesis in their galaxy), and his many different adventures.
Directed by Jon Favreau, the show is about the Mandolorian who is a hitman who goes out of his way on many adventures fighting through dangerous situations while carrying his side-kick Baby Yoda. This show revolves around these two main characters going on many action pact adventures throughout their galaxy to protect Baby Yoda "Grogu" from the Empire (the bad guys from Star Wars). The Mandalorian is very skilled in combat and protects Grogu and all of his allies at all costs. This show is action-packed with many scenes with skilled combat. 
One problem with the series is that the episodes are too short. Each episode is filled to the brim with adventure and action, and it is not enough to pack into a forty-minute episode, which could make viewers upset about the many cliffhangers, like when the Mandalorian loses Baby Yoda in season three. This made fans wait a whole week to see if Baby Yoda was going to be saved or not.
This show is definitely worth the time and the money to stream with Disney Plus due to its extraordinary features in each of its episodes. 
About the Writer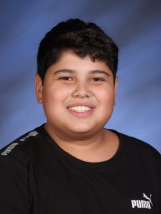 Kenny Gompertz, Staff Writer
Kenny Gompertz is a freshman at Emerson Junior-Senior High school and is a writer for the Cavo Chronicles. He really enjoys writing and it has always been...