The Seniors of 2021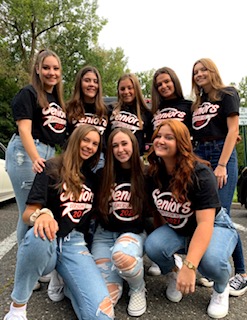 Junior prom, pep rally,  Mr. Cavo, football games, powderpuff, and the first day of school with our friends: these are just a few things the class of 2021 will be missing out on this year. The future is unclear and undecided, so the cancellation of things seniors normally do will continue to be affected as time goes on. 
Senior year is supposed to be fun, filled with excitement, and a time where being in school is supposed to be thrilling. We are now considered lucky if we even get to be in school at all.
A student at Emerson High School, Taylor Rausch says, "We aren't getting the full senior year experience because we can't see all of our friends and make the memories we dreamed of making the last three years. I know I could not wait for the pep rally, football season and basketball season. This is the last year all of us will be in the same place and the last year we might be seeing some of the friendly faces we've been seeing for 12 years now." 
Senior year is a time where memories are made and the grade comes together to become one. The idea of not getting any of this is truly hard for the whole grade. Accepting that we are going to have it worse than the Class of 2020 is a struggle because in the end they were still able to come together and have their graduation and prom. We are missing the times where bonding and unity is done and the memories are made- those are the times we would never forget.  
"We probably won't get a senior seminar. We were not able to have a semi. And it is really hard to book a place for prom. And on top of that we don't get to see our whole grade like we used too," a classmate of mine said. 
The class of 2021 is having a year like no other and is very unlucky in the outcome of certain things so far. Another issue is the lack of time we are spending in school, causing us to be upset and not care as much as we normally would because in the end we have nothing to work for. Normally, we would work until we got some fun out of it, but now we have nothing to work for and no energy to put all of our time into school. 
 "It is upsetting that you look forward to your senior year your entire schooling, and then it is taken away. This is one of the only true ending people have in their lives and without closure it is difficult to accept," Jessica Coyle says.
Uncertainty is hard at a time like this, having so much already. As students and as the role models for everyone in the school,it is impossible to expect so much from kids who are having a year that is nothing like they expected. 
Furthermore, it is hard to keep hope because there is no normalcy in this year. The way sports are being run, the amount of time we spend in school, online learning, and so much more keeps all of us from reaching our full potential and also keeps us from being excited about what should be the most exciting year of our high school career.
What started with a two week break and us feeling terrible for the class of 2020 has resulted in something worse in a way for our class and leaves us with little hope for anything because of the way things have played out so far. 
Ashlyn Sterinsky a senior at the high school says, "It is hard because you work for months to get a fun senior year and none of it is going to happen."
Overall, with such uncertainty and no stability, the class of 2021 has no comfort in how the rest of their senior year will play out with no hope of improvement as time goes on.
About the Writer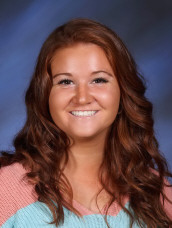 Shaye Diverio, Writer
Shaye Diverio is a senior at Emerson Junior/Senior High school. In her free time you can catch her having a great time with her friends and family, playing...