Playboi Carti Drops Album "Whole Lotta Red" After Teasing It For Three Years
On December 25th, rapper Playboi Carti dropped his album "Whole Lotta Red" after teasing it for three years. He announced it three years ago and has been leaking snippets, showing some of the songs for about three years. Many fans were begging him to release the album.. Playboi Carti actually completed the album almost two years ago, but all of the songs got leaked and everybody heard them, so he decided to give it two years until he released his actual album on all streaming platforms. 
Carti's new album contains 24 songs and features guest appearances from Kanye West, Kid Cudi, and Future. This is Carti's second top three release, following his debut album, Die Lit, which debuted at No. 3 when it was released without promotion in 2018. Carti's 2017 self-titled mixtape, which featured the breakout hit, "Magnolia," peaked at No. 12 on the 200 chart.
There is truly no getting past the fact that the way one builds up anticipation for a particular project plays an integral role in how that same project ends up being received as once it finally sees a release. This idea has made such albums as Frank Ocean's Blonde and Kanye West's The Life of Pablo as incredibly momentous and gratifying as they were respective releases, but it has also made for quite the few underwhelming releases like Lil Wayne's ever-divisive Tha Carter IV.
When the album was released on December 25th, 2020, on Christmas Day, many fans were disappointed on how the album turned out so everybody was hating on him for about a week. However, after that week of Carti getting a lot of hate, almost every Playboi Carti fan actually enjoyed the album, including myself. Usually when fans listen to a brand new album the first day it comes out, you might think that the album is not good and you spread the news about the album being bad, but when you listen to it more, you realize that the album was no so bad after all and it might become your favorite album. Carti though has now debuted at No. 1 on the charts and surpassed stars like Taylor Swift. 
Carti's performance would certainly not be as emphatic as it ended up being without the absolutely remarkable production work throughout each track on this album. Not a single instrumental here leaves without touching on that mentioned punk approach that Carti wanted to take throughout this album's runtime, and that is due to a variety of factors. 
Last month, Carti teased new music in a tweet posted on April 16 with the words ". MoNDaY " but didn't follow through with the release on the following Monday. Carti fans know making promises on ". MoNDaY" is the equivalent of throwing all plans out the window.
Playboi Carti shares how he came up with his name and what inspired him. "Sir Cartier came from my obsession with the finer things, the better lifestyle… When I came in, that's just what I was inspired of. That was just my swag."
Playboi Carti has had many hits over the years and this album is definitely one of them and his fan base and I are sure that there are many hits to come as the years go by.
About the Writer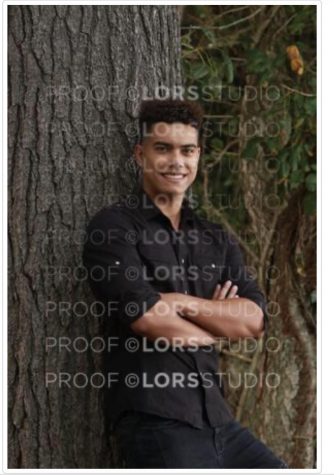 Ryan Guglielmi, Writer
Ryan Guglielmi is a Senior at Emerson-Junior Senior Highschool who writes for the Cavo Chronicle. In my free time I enjoy working out, listening to music,...