A Definitive Ranking of Taylor Swift's "evermore"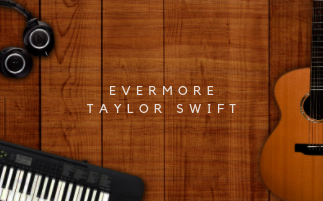 On December 11, Taylor Swift, the biggest pop star on the planet with countless awards including the American Music Awards's title of Artist of the Decade, surprised the world by releasing her 9th studio album, "evermore," with no prior promotion.
Incidentally, this is not Swift's first surprise release. Prior to 2020, she was known for her drawn-out album release cycles that included singles, music videos, and other elaborate marketing techniques. Alas, amid quarantine earlier this year, Swift announced her 8th studio album, "folklore," on the same day of its global release.
"evermore," her latest endeavor, features fifteen tracks (with two deluxe songs that will be excluded from this ranking) that fall into the "alternative" and "indie" genres of music. Here is a ranking of each and every song, from worst to best:
15. coney island (with The National)
This highly anticipated collaboration between Swift and her producer, Aaron Dessner of The National, fell short. Melodically, it is easily forgettable and plays without having an impact on the listener. Despite my personal dislike for this song, I would argue that it is perfect for someone who craves a gentle and laid back track.
14. closure
Having a heavily produced introduction that bore semblance to a breaking machine was an interesting choice, but it did not quite fit in with the rest of the song. In fact, it distracted listeners from the otherwise profound lyrics. Based on the song's theme, the ditty seems perfect for someone who wishes to clapback to any attempts of an ex-partner amending a very broken relationship.
13. cowboy like me
"cowboy like me" is another lackluster song. Arguably, its only saving grace is the bridge, a lyrical masterpiece that furthers the story of two lovers who are together despite their troubling pasts. There are definitely country influences sprinkled throughout the song, which makes the choruses somewhat enjoyable, but aside from that, the song is relatively underwhelming.
12. marjorie
While I probably will not replay this track often, there is no denying that it includes a beautiful message. Swift explains that though her grandmother, whose name is Marjorie, is deceased, lyrics like "What died didn't stay dead" convey that Marjorie's memory and legacy will constantly influence and guide Swift's actions, which is quite poetic to think about. Interestingly enough, both this song and "epiphany," a song from the July 2020 album "folklore," are the thirteenth track on their respective albums, and they both involve Swift recounting memories of her now deceased grandparents.
11. happiness
"happiness" is exceptionally raw and relatable. While the narrator pledges to be happy after coming out of a toxic relationship, they note that, in order to avoid being naive, they must acknowledge that happiness did in fact come from that aforementioned relationship. It seems impossible to rank this album — in an ideal world, this beautiful ballad would be higher, but it just did not stand out to me as much as some of the others did.
10. evermore (with Bon Iver)
This track begins in a very strong manner with Swift singing about having depressive thoughts and the feeling that a bout of sadness will exist "evermore." The storyline shifts to a place of hope as Swift notes that her pain will not be there forever. The song's largest flaw is the inclusion of Bon Iver. The feature feels extremely out of place and only interrupts the piano ballad — had Swift been the sole vocalist, the song would have been even more beautiful than it is currently.
9. ivy
I would label this song as genuinely fun — it essentially illustrates a relationship in which Swift's lover "grows on her" (Get it? Like ivy!). However, there is a subtle twist in the third verse when listeners discover that the narrator's husband will hopefully never find out, therefore implying that the entire love song actually addresses an illicit affair (excuse my reference).
8. dorothea
The fact that there are songs called "dorothea" and "marjorie" on the same album has led fans to speculate that this song might be related to the infamous case about the disappearance of Marjorie West, a girl whose sister was named Dorothea. Alas, the lyrics signal that this exciting bop is connected more to an ambitious spirit who attempts to chase her dreams in the city of opportunities: Los Angeles. This song definitely leans into the folk genre of music based on the instruments used; in my opinion, that allows for a refreshing and jolly tune.
7. willow
"willow" being the lead single makes sense as it is a perfect opener to the record. Swift dreamily recounts her experience falling in love despite a harsh version of herself being depicted in the media. (Plus, the music video that went along with willow included plenty of references to previous projects, making the song seem more engaging overall).
6. long story short
Probably the song with the most pop influences, this colorful tune is actually an incredibly sweet love story hidden beneath layers of upbeat production. Just like in "willow," Swift expresses that 2016 infamously brought about public demonization, but she was able to find a significant other that saw through what the media portrayed. For those who are not that keen on Swift's new sound, this track is definitely a good showcase of pop that is sure to please listeners.
5. tolerate it
Swift is known for her infamous "Track 5" songs as they are often regarded as her most vulnerable (see "All Too Well," "Delicate," and "The Archer"). "tolerate it" certainly lives up to this legacy — it describes the inherent struggles in a give-in-take relationship. In the chorus, Swift powerfully belts, "I wait by the door like I'm just a kid / Use my best colors for your portrait / Lay the table with the fancy **** / And watch you tolerate it." Looking for something to belt in the shower? "tolerate it" is your best bet.
4. gold rush
"gold rush" is a masterpiece, sonically. The tune starts with a dreamy symphony interlude before shifting into an upbeat anthem. Swift remarks that she is tired of loving someone that everyone else is obsessed with as well. Incidentally, this is the first time we hear Swift utter the word "folklore" in any of her songs, despite it being the title of her last critically-acclaimed album.
3. 'tis the damn season
Packed with angelic harmonies and profound lyrics, people claim that "'tis the damn season" is a continuation of Dorothea's story (the titular character in the song "dorothea"). What I enjoy most about this masterpiece is the way Swift builds urgency — at first, the choruses are soft and delicate, but they morph into intense cries — this shift embodies the storyline of the song.
2. champagne problems
In "champagne problems," Swift croons about two lovers about to wed; only, one of the fiances is quite apprehensive and has to call off the elopement. This song solidifies Swift as the best songwriter of the generation, especially since she is able to eloquently tell someone else's story rather than her own. Not to mention, "champagne problems" features one of the best bridges of all times (Dare I say better than that of "All Too Well"?).
1. no body, no crime (with HAIM)
Continuing with the Taylor-Swift-is-an-infamous-criminal narrative (see "Getaway Car," "Out of the Woods," and "I Know Places,"), "no body, no crime" is a riveting song that tells the story of multiple murders. In the beginning, the narrator describes her friend Este, who alleges that her husband is cheating on her. This prompts the chorus where the popular phrase "no body, no crime" is applied. Then, fearing that he'd been discovered, Este's husband murders Este — but, he gets away with it because, again, "no body, no crime." Finally, in the bridge, the narrator reveals that she is stellar at cleaning up scenes and has a solid alibi, therefore implying that in order to extract revenge and avenge Este's death, she will kill Este's husband. Alas, she does this without any authorities being onto her. Why? Because "no body, no crime".
Overall, do forgive my rankings — it's impossible to pit these songs against each other since they are all magnificent. And, with every listen of this masterpiece, my opinions change. In reality, "evermore" is quite perfect — from the intricate storylines crafted by Swift to the celestial vocals, I would 100% recommend this record to anyone looking for new music.
About the Writer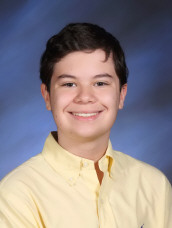 Billy Bollbach, Writer
Billy Bollbach is a tenth grader at Emerson High School who is extremely excited to begin reporting for the Cavo Chronicles. He has a multitude of interests...