Review of Kid Cudi's New Album (Man On The Moon 3: The Chosen)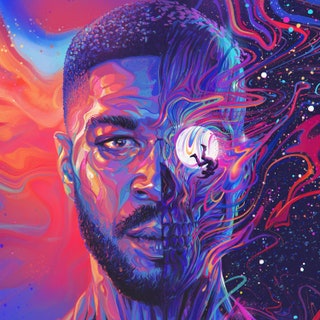 Last week on Thursday December 11th, 2020, Kid Cudi dropped his 3 version of Man On The Moon and this time it was named "The Chosen." Kid Cudi's last Man On The Moon was released back in 2010. Kid Cudi has released many hit songs and has many platinum hit songs, but has seven singles that were all made by himself including Erase Me, Up Up & Away, Just What I Am, Soundtrack 2 My Life, Make Her Say, Pursuit Of Happiness, and lastly Day 'N' Nite which most people have probably heard because it has been on the radio many times. 
Kid Cudi has done much for the community of rap and has influenced many musicians. An example of a musician that Kid Cudi influenced would be Travis Scott. Most people know who Travis Scott is. Travis Scott got the "Scott" in his name from Kid Cudi's first name being Scott. In an interview with Jimmy Fallon on his show "Saturday Night Live", Travis Scott said that the name is a combination of two of his biggest heroes — his uncle "Travis" and "Scott" Mescudi, better known as Kid Cudi.
In my opinion the best song on his album would be "Tequila Shots" and according to stats. The song was produced by Dot Da Genius and Daytrip and, his tone catches a nice balance with being too sad or overly excited, which is usually the case for him. Kid Cudi has worked with many famous musicians such as Kanye West, Travis Scott, Trippie Redd, and Pop Smoke. 
Trippie Redd and Pop Smoke are actually both in Kid Cudi's album with Trippie Redd being a feature verse in the song "Rockstar Knights". This song has a good vibe to it and it is more of a love song and a song to get hype to but in general is a great song. 
Pop Smoke, a famous and original Rap artist who died earlier this year on February 19th due to getting shot and killed during a home invasion in his house, is also in a feature song with UK's Rap artist Skepta called "Show out". This song is also a great song and is right under "Tequila Shots" on the charts. It is mostly a hype, fast pace song, and is a good song to listen to when you are working out.
The last feature on this album features an artist named Phoebe Bridgers that has many hit songs including "Motion Sickness" and "Garden Song," which have many record sales. The song that she is featured on is called "Lovin' Me". This song is definitely great including the lyrics, production, and sound. It is mostly a love song and they talk about their struggles with love but in all is a great song. The rest of the song in the album including "Beautiful Trip", "Another Day", "She Knows This", "Dive", "Damaged", "Heaven On Earth", "Solo Dolo, Pt. 3", "Sad People", "Elsie's Baby Boy", "Sept, 16", "The Void", "The Pale Moonlight", "4 Da Kidz", and "Lord I Know", are all good songs.
In conclusion, Kid Cudi's album was very well put together and talked about his life and his struggles with Depression, Addiction, and how he conquered those struggles and was one of the best albums I have ever listened to and one of his best albums according to his fans and the stats.
About the Writer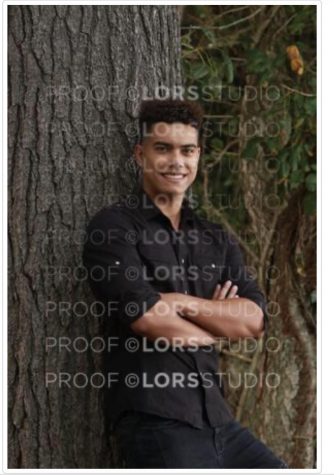 Ryan Guglielmi, Writer
Ryan Guglielmi is a Senior at Emerson-Junior Senior Highschool who writes for the Cavo Chronicle. In my free time I enjoy working out, listening to music,...