Youtuber Jake Paul Knocks Out Former NBA Player Nate Robinson in a Boxing Match.
On Saturday, November 28th, 2020, Youtuber Jake Paul knocked out Former NBA player Nate Robinson in a boxing match. The scheduled six-round fight ended up ending during the second round by Jake Paul knocking out Nate Robinson with a right hook to the head which resulted in immediate medical attention for Nate Robinson and a win for Jake Paul, making Jake Paul's record 2-0 and Nate's 0-1. However, Nate Robinson did manage to stay up during the first round but did get hit and knocked onto the ground by 2 of Jake's punches. Jake Paul came in at 6'1, 189 pounds and Nate Robinson at 5'9 181 pounds.
Nate Robinson, who played with the Knicks for four seasons, was also knocked down in the first round when he came rushing at Paul, who hit him just above the ear. In the second round, Robinson rushed at Paul again, only to get hit in the forehead and knocked down. Surprisingly, the former 10-year NBA player got up again before Paul immediately finished him off for good. This match was set back, a few months before the actual fight when Nate Robinson challenged Jake Paul to a boxing match but little did he know what he was getting himself into. Nate Robinson was talking a lot of trash ever since he challenged Jake Paul and ended up training a lot just like Jake, but ended up not looking good at all when he was in the ring. 
The reaction was swift and imminent-both in the sports world and on Twitter. Members of the NBA including Steph Curry of the Golden State Warriors and Joel Embiid of the Philadelphia 76ers commented on the results, with Embiid simply writing, "night night" in a tweet. Other MMA fighters responded positively to Paul's challenges to meet him in the boxing ring. Jake ended up turning Nate Robinson into a meme right after the knockout, including millions of people on twitter Nate's unconscious body on the floor into a joke. Many NBA players were disappointed in Nate's performance, but although he did do very bad, he still bravely managed to go out there in the ring with Jake.
Regardless, there was a clear skill gap between Jake and Robinson, as Paul knocked the former baller down once in the first round, twice in the second, and left him face-down, motionless, on the canvas with only his eighth landed punch of the fight.
However, not everybody reacted negatively, as the Denver Nuggets power forward Paul Millsap said, "Man, respect to Nate for putting himself out there and trying."
Many people around the world, including famous athletes were clowning Nate after the fight ended, but then there were many celebrities that did end up actually supporting Robinson. It is the first time Robinson ever fought as a pro boxer and he now has a losing record. Paul advanced his record to two wins (two knockouts) unbeaten. Jake Paul now plans to fight Pro-boxer Connor Mcgregor. His brother Logan Paul is also fighting world champion Floyd Mayweather.
About the Writer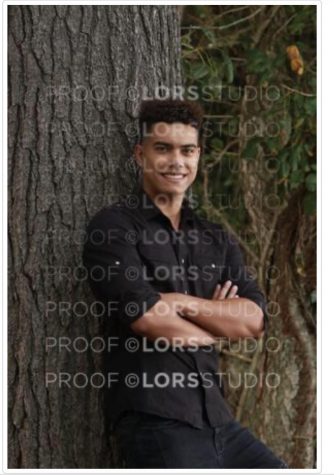 Ryan Guglielmi, Writer
Ryan Guglielmi is a Senior at Emerson-Junior Senior Highschool who writes for the Cavo Chronicle. In my free time I enjoy working out, listening to music,...