Healthy Holidays
The coronavirus pandemic has created limits on how people can celebrate this holiday season. But, even with this year's specific health guidelines, there are still opportunities to spread holiday cheer by trying new and creative activities.
The COVID-19 pandemic caused many people to rethink and readjust their holiday plans. Due to health risks, many families and friends are unable to join together for this holiday season. In addition, many traditions, such as family holiday dinners, will most likely not occur due to the pandemic. However, this year, many people can create new holiday traditions that follow health guidelines. 
According to the CDC, "This holiday season, consider how your holiday plans can be modified to reduce the spread of COVID-19 to keep your friends, families, and communities healthy and safe."
Due to the health risks involved in taking an in-person photo with Santa, many local places have canceled their Santa meet and photos. Families are unable to give their kids this traditional holiday experience. However, many companies have created opportunities to meet with Santa virtually. A virtual meeting is a safe activity for people who want to get into the holiday spirit. 
Companies, such as JingleRing, have offered the opportunity to reserve a virtual session with Santa Claus, stating, "Christmas events and in-person Santa are being cancelled worldwide, but we're here to help. Your family will love the JingleRing virtual experience dreamt up by our team at the North Pole!"
There are many places that host light shows or winter wonderlands to help bring people into the holiday spirit. These shows mainly have a route of organized lights or winter-themed decorations for viewers to enjoy. This activity abides by health guidelines by having people tour the route by car, keeping people safe within their vehicles.
In Hillsdale, NJ, Orchard of Lights at Demarest Farms offers tickets for their light show, stating, "Take your vehicle on a guided tour through 32 acres of brilliant holiday light displays, warm up by the fire pit and enjoy hot cocoa and treats in our retail farm market."
Although giving back to the community is not considered a festive activity, it can help give people a better holiday season. This year's COVID-19 holiday season makes celebrating much tougher for families with little income. There are many organizations that collect many forms of donations to those in need. Donating to organizations and causes during this time is both a safe and helpful holiday activity. 
The Salvation Army sets out to help give those in need a better holiday season, "Economic pressure from the COVID-19 pandemic will force millions of parents to choose between paying rent/utilities and buying Christmas presents. In fact, we expect an additional 1.6 million more people will seek our help to make Christmas bright this year."
These activities are some of many festivities that promote health safety. Hopefully, by health guidelines this season opens up the chances for normal holidays in the future.
About the Writer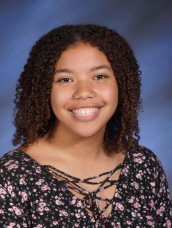 Cameryn Saunders, Writer
Cameryn Saunders, a senior at EHS, is a journalist for the Cavo Chronicles who enjoys spending time with her friends. She also plays lacrosse and participates...