Competition Cheerleading During COVID
The upcoming winter sports season is raising many questions for athletes. COVID-19 has presented all teams, coaches, sports, and athletes with a wide range of restrictions and guidelines to follow. A question being raised is what is it really going to be like for the upcoming competition cheerleading season? Many are wondering if the season is going to happen this year and how the members of the team will handle it. The fall sports season at Emerson Jr. Sr. High School as with all high schools truly tested all athletes.
The fall season for cheerleading this year looked very different from past seasons. Not many games were attended by cheerleaders, they were not allowed to travel to away games or have a set routine and there were only three home games. The season and practices were also cut short which ultimately led the team to not be able to live the season out to the fullest. It is especially tough for senior cheerleaders – tough to see their final seasons pass in a blink of an eye without even a set performance routine put together in time.
Governor Phil Murphy and the NJSIAA have revealed some of the guiding principles for the upcoming winter seasons. Like the fall seasons, there will be set restrictions placed on schools and teams to limit travel, the number of competitions and the games played. For the winter cheer season it is necessary that preventative actions be taken by all which means sanitizing, social distancing, temperature checks, bringing signed paperwork to each practice, and requiring face coverings at all times. When it comes to stunting and routines, cheerleaders must stay in their cohort and refrain from switching and moving positions. Since all stunt group members are less than six feet apart, masks have to be worn at all times. Not all skills and tricks such as jumps, tumbling, and more physically demanding stunts are allowed in routines due to the level of closeness and intensity.
"I am feeling excited because we are finally going to get a routine put together with a choreographer hopefully. I am also weary because the team hasn't fully cheered in a while due to COVID" says Junior Lilly Glidea. 
Gildea believes the team isn't fully prepared claiming, "We don't have a full set routine, stunts, proper training, and we aren't in full shape. Without our coach being hard on us and drilling, it affects how we perform." 
With so much uncertainty in the air, there is only one thing that is certain when it comes to winter cheer and other sports, going to be different from previous seasons. Practices for the competition cheer season are set to start in January while the official season is set to start soon after that. 
About the Writer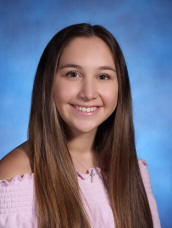 Marissa Eng, Staff Writer
Marissa Eng is a junior here at Emerson Junior Senior High School. This is her first year writing in the paper and she likes writing opinion articles and...