What Computer Should You Get for College? Pros and Cons of the Most Popular Laptops
Chances are, if you are in high school, you will be getting ready to go to college soon. Whether you would like a lightweight, portable laptop, one with a touchscreen, or a laptop with complex software great for design and speed, there are options for everyone. No matter what your preferences are, one question still remains: what laptop should you buy for college?
Whether you already own a laptop or are looking to invest in your education and splurge for a new one, it is important to understand both the pros and cons. Luckily, most colleges do not require any specific model or brand; however, it is beneficial to check which platform your school recommends (such as Windows or Mac) before you make the decision. There are so many options out there, so let's take a closer look at the pros and cons. 
After a large amount of research, two laptops came out on top: the Dell and the MacBook. Starting with prices, the Apple MacBook Pro 13-inch (2020), is $1,217.95. In comparison, the Dell XPS 13 (9300) is $970.19. 
The Apple Macbook Pro is known for its keyboard comfort, retina display, long battery life, and good graphics and performance. However, the major cons are that it has limited port variety and does not connect to WiFi 6.
The Dell XPS, in comparison, is known for its sleek style, touchpad, large display, and long battery life. However, it has a limited port selection. 
Another factor to consider is what programs exist on each laptop. For many, the deciding factor is going to be if a certain program exists only on one platform. As you decide your major, it will be more clear which programs you will need. Therefore, the laptop that you ultimately decide to buy could largely be linked to your area of study. 
In conclusion, both laptops are great for taking notes, long battery life, and achieving basic college requirements. If you value a laptop that has better performance and typing comfort, buy the Apple MacBook. If you, however, value portability, a larger screen size, and convenience, the Dell XPS might be for you. 
Preparing for college is a very exciting time, and there are many aspects that factor into your needs and wants. Regarding laptops, it is a big purchase, so it is encouraged that you are confident about which device is right for you. It is recommended that you weigh both the pros and cons before purchasing, and do some of your own research to see which laptop is best for your personal needs. 
About the Writer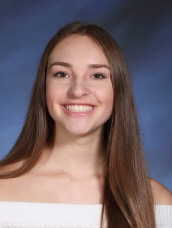 Ava Mokrzecki, Writer
Ava Mokrzecki is a senior who writes for the Cavo Chronicles. She plays tennis, volleyball, and is a leader within DECA. She is also the Vice President...