A Break in Tradition
The Macy's Thanksgiving Day Parade has become popular to watch across the country. This year, however, with the continuation of Covid-19 into the holidays, it will change the way people can watch the 2020 parade.
The Macy's Thanksgiving Day Parade has been around for many decades, having 2020 as its 94th annual parade. Every year, it takes place in New York City and gathers millions of people to line the streets of its route to watch its large balloons, famous performances, and other guests. 
This year's parade will not have large crowds or completely live performances as it would in a normal year. Due to this year's limitations, Macys changed many aspects of their traditional parade in order to promote health safety. Changes such as pre recording performances and shortening the parade route, are some of the steps that Macys are taking to produce an enjoyable parade for all. 
Macys, the organizer of this parade stated how they plan on executing this year's parade. "In order to avoid gathering large crowds of spectators along our traditional 2.5-mile route in New York City, we have shortened the route to focus solely on the last section of our annual mark."
There are many factors that could pose a risk to health safety, regarding the coronavirus. This includes the crowd that typically lines the route on the day of the parade. Every year, these crowds are packed tightly together throughout the parade sidelines. With the popularity of watching the parade in person, it is impossible for all attending to maintain a safe distance. 
The Center for Disease Control lists the guidelines that people should use when choosing to go out in a public area, stating, "Maintain a distance of at least 6 feet or more from people who don't live in your household. Be particularly mindful in areas where it may be harder to keep this distance, such as check-in areas, parking lost, and routes of entry and exit."
Many people around the country have tuned in-person and virtually to watch the parade. Every year, there are large crowds of people dedicated to watching the Macy's Thanksgiving Day Parade to have the in person experience. Although providing a live television broadcast of the entire parade, many people prefer to show up to watch the physical parade travel its route. When deciding in which format to view the parade, many people prefer to spectate it live in person.
According to NYC Tourist, "Attracting more than 3.5 million people to the streets of New York City each year, as well as 50 million TV viewers nationwide, the Macy's Thanksgiving Day Parade has become so synonymous with Thanksgiving tradition in NYC that it's often shortened to 'The Macy's Day Parade'."
Although many people prefer to experience the parade in person, these new Covid-19 health guidelines have created a possible new tradition to present the Macy's Thanksgiving Day Parade.
About the Writer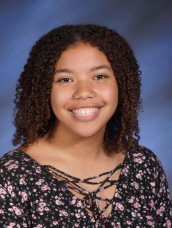 Cameryn Saunders, Writer
Cameryn Saunders, a senior at EHS, is a journalist for the Cavo Chronicles who enjoys spending time with her friends. She also plays lacrosse and participates...