For Real Learning, Look Outside of the Classroom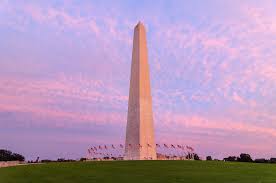 Classrooms are seen as places for learning, but it's not the only way. Real-life experiences often help students to understand and absorb more information than the typical learning environment. One of the most practical ways to have these experiences is through school field trips.
Emerson schools should offer students more opportunities to travel and explore new places through field trips. There are currently trips that are being offered to high school students, but having more would benefit many. Especially in high school, trips are important to learn more about the world, history, culture, and gain independence. Field trips are also very memorable experiences for many students and help provide the necessary break from a stressful school environment.
From my experiences as a student, I have been able to use field trips to my advantage in school. I often used trips to connect what I was learning in school with what I was experiencing while on the trip. When I was in eighth grade, I went on a field trip to Washington, D.C. It was a great experience because I was able to visit places like the Washington Monument and World War II Memorial, both of which I had been learning about in school. It really brought my learning to another level and walking through the different museums and seeing the memorials really helped me to understand more about what I had learned in school.
In fact, it has been proven that students understand and absorb more information when exploring on their own than when being taught in a typical classroom. Field trips also give students a rich cultural experience and a chance to gain independence. The NEA states that, "youth who take educational trips have better grades . . . higher graduation rates from high school . . . and greater income." Field trips are not only for entertainment, and should be used as an opportunity for interactive learning.
Some people may argue that adding field trips is not the best way to spend money. In fact, many schools are taking away trips because it seems to be a bad way to spend money. But especially in a small school like Emerson, having more field trips available for certain classes and extracurriculars would have much more benefits to students and would not be a financial issue. Field trips do not need to be available to everyone, and it would be more beneficial for trips to be put into place for specific classes or clubs so students can learn about more specific topics. Smaller trips would not be a problem financially because of how little people would be attending and would greatly benefit all students attending.
EHS needs to think outside of the box, or the classroom in this case. Field trips are the perfect way for students to learn in their own way and retain all of the information. Emerson High School needs to take action and allow their students to become more active, aware, and independent in society.
About the Writer
Ryan Grompone, Writer
Ryan Grompone is a freshman at Emerson Junior-Senior High School and is very excited to write for the Cavo Chronicles this year. In her free time, she...