A Super Bowl Spectacular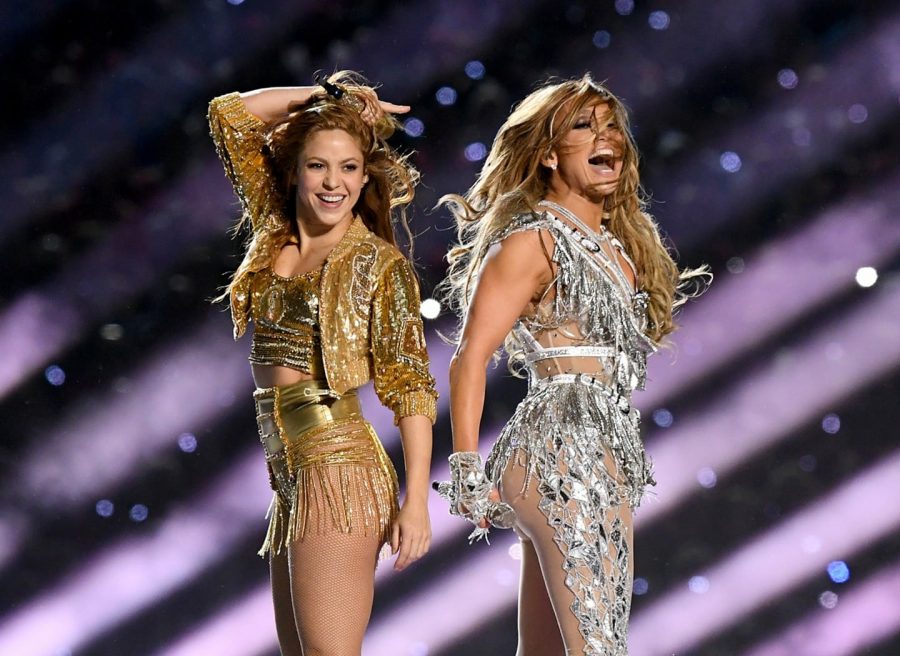 Jennifer Lopez and Shakira left fans speechless after their phenomenal performance during the Super Bowl LIV halftime show this past Sunday, February 2.
Their fifteen minute performance started with Shakira opening with "She Wolf," then singing "Whenever, Wherever" and "Hips Don't Lie." Then, she caught viewers by surprise when she covered "I Like It" by Cardi B.
Following Shakira, J. Lo made her entrance and started with singing "Jenny From the Block," then went into "I'm Real" and "Get It Right." J. Balvin then joined the famous singer and performed "Que Calor" while she sang "Love Don't Cost a Thing." She then moved onto "On the Floor," where she briefly united with her daughter Emme. Emme was the lead vocalist of a children's chorus, who performed a slow version of "Let's Get Loud."
Shakira made her way back on the stage for the finale and the two put on an extravagant performance of "Waka Waka," one of Shakira's most well known songs. They made history as the first Latinas to ever headline a superbowl halftime show. However, although they were applauded and loved by many, not everyone felt the same way.
Quickly after the halftime show's closing, backlash came flooding in from people who were not very happy about it. According to Fort Worth Star-Telegram, people said that it was "overly sexual" and "inappropriate for children". A viewer, Jesse Goodwin, said, "Absolute trash. I'm watching the SB with my kids." Others also noted how it was vulgar, trashy, and horrific.
Todd Starnes brought his opinion to his verified twitter account by saying, "How about that family-friendly #superbowl halftime show?" He clearly did not approve. Twitter was filled with controversy following the show. Among many of the opinions, some said things such as, "I am embarrassed for my kids to watch this halftime show" and "A horrendous example to the millions of young women across the world."
Despite the backlash from many, Shakira and J.Lo's still earned a lot of praise. Reality star Kim Kardashian said, "They really shut it down!!!! Congrats on that amazing SuperBowl Halftime Show."
Lady Gaga, who performed during the 2017 halftime show said, "@JLo and @shakira and all the special guests were so incredible!!! I danced and smiled the whole time."
Of course many fans, who are not famous, expressed their excitement and opinion on the show. Roxana1912 on Twitter said, "During this #pepsihalftimeshow I felt the urge to go upstairs and wake up my half-Peruvian daughters so they could see the Latin power that runs through their veins."
Shakira and J.Lo were confident that they put on an entertaining and awe-inspiring performance. They were also the first Latinas to ever perform at a Superbowl Halftime show. Despite the abundance of criticism they received, their loyal fans and peers lifted them up and praised their job well done.
About the Writer
Maddie Meltzer, Writer
Maddie Meltzer, a senior at Emerson Junior Senior High School, is excited to be a writer for this year's Cavo Chronicles newspaper. She enjoys writing...