Wildfires Ravage Australia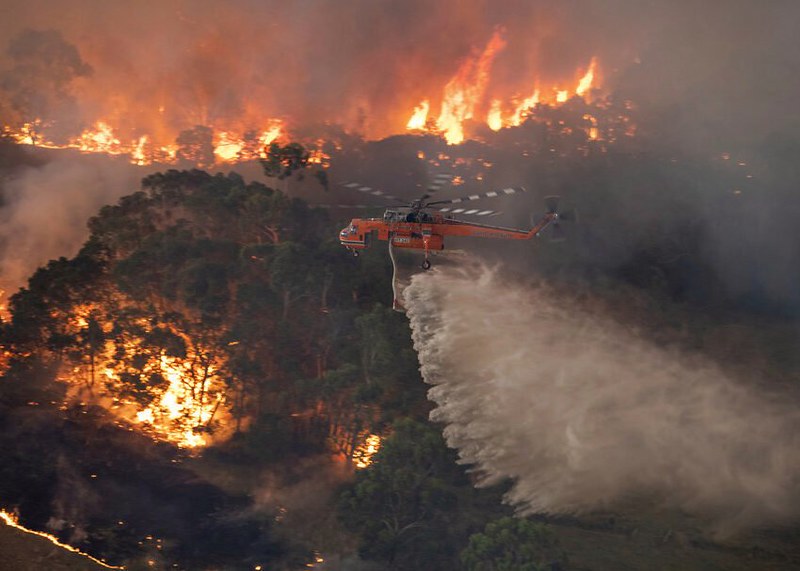 Since September, an unprecedented number of wildfires have been blazing all across Australia, with no end in sight. It is estimated that 17.5 million acres have burned, which is larger than Denmark and Belgium combined. Firefighters believe these fires have been caused by the recent extreme heat, prolonged drought and strong winds. Firefighters, nearly all volunteers, have been fighting 12 hour shifts with little success at containing the fires
Currently every state in Australia has been affected by these fires and the damage is catastrophic, destroying 2,000 homes and killing 24 people. With no where else to go to escape the fires, many Australians have sought refuge on beaches.
The wildfires are not only affecting the lives of humans but also many animals and their habitats. It is estimated that over 1 billion animals are dead, mainly koalas and kangaroos. Wildlife experts fear some animals may even go extinct since they can only be found in Australia.
In response to the bushfire damage, numerous disaster funds have been set up, including the Red Cross and BlazeAid. People wanting to help out Australia's wildlife can do so by using this link donate.wwf.org.au.
About the Writer
David Tibbatts, Reporter
David is a staff member at Emerson Jr. Sr. High School. He is captain of the boys varsity tennis team. In his free time he casually plays Fortnite.