Winter Track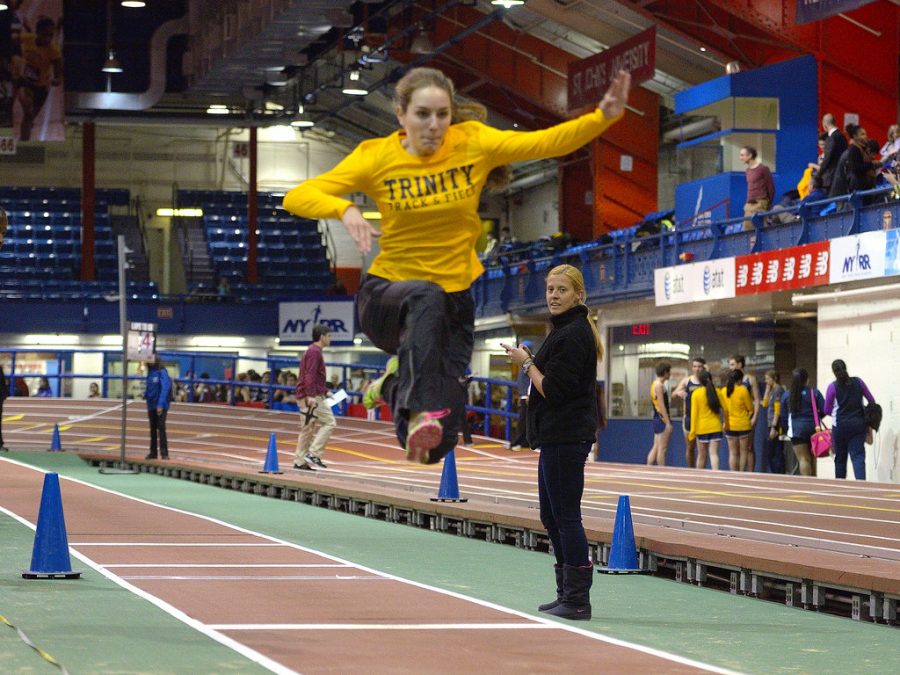 Emerson winter track has had a great start to the season. Their recent track meet, the NJIC league championships, took place at the Armory in New York. Almost every team in their league competed, making this a huge event. After being interviewed, sophomore track member Carli Sorvino had many great things to say about the team and gave her input on the sport overall.
What were your expectations when going into the meet?
"My expectations were to place in my events."
What events do you compete in?
"The 55m dash, 55m hurdles, and the 4×400 relay."
What do you like about winter track so far?
"I like being able to practice and work hard so I'll be better in the spring."
How do you think this will better prepare you for spring track?
"It will help me get faster and stronger than I would be without winter track."
Is winter track similar to spring track?
"It does have some similarities but they are very different. The events are much different and the group of people/atmosphere is different."
What was the outcome of the meet?
"I got 2nd in the 55m dash and 6th in the 55m hurdles. The boys ended up tying for 3rd overall with Dylan DeMagistris winning shot put and Nathan Storz winning triple jump."
Overall, Emerson's participation at the winter track meet was very successful. It not only gave the members of the team practice for the spring season, but they also walked away with a few trophies. We look forward to watching the team throughout what will be a very successful spring season.
About the Writer
Lilly Gildea, Writer
Lilly Gildea is a sophomore at Emerson Junior Senior High School, who enjoys writing articles about things going on around the school. In her spare time...