Top Five NBA Players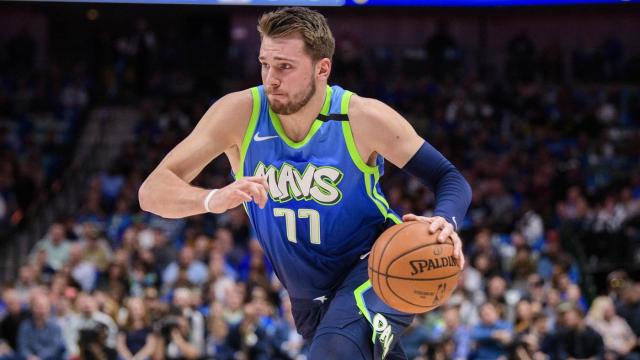 The 2019-2020 NBA season is roughly four months in, and there have been a lot of surprising players that are making names for themselves in the league. Some of the top ranked players have been on a decline this year or have suffered injuries that are holding them back from playing. So when deciding who would be in my top 10 of NBA players, I left out players who would be injured the majority of the season, such as Kevin Durant who is normally the second best player in the league. While it's no doubt some of my opinions are controversial, these players are the ones to watch.
Diving into my ranking, the best player, without a doubt in my mind is Lebron James. He has been the best player for years and at 35 years old he is still dominating. This season, he is averaging 25.1 points, 7.8 rebounds, 10.8 assists and is leading the Los Angeles Lakers as the number one seed in the Western Conference.
The next player featured on my list is an incredibly close second. It is the reigning MVP, Giannis Antetekounmpo, AKA the Greek Freak. Giannis is one of the most dominant players the league has seen since Shaq and has put together the best record in the NBA for the Milwaukee Bucks. This year, he is following up on his MVP season with similar, dominant numbers such as 30.2 points, 12.8 rebounds, and 5.5 assists. He is making the case for being the Most Valuable Player once again with this outstanding season.
James Harden, the 2018 MVP award winner and 2019 MVP runner up, is one of the best scorers in the history of the NBA and had a historic season last year, where he averaged 36 points per game. He is still tearing it up by putting up 37.7 points, 6.2 rebounds and 7.5 assists. He even has had five 50 point games. What is really impressive is that he is able to still put up insane numbers even with the addition of Russell Westbrook.
Although this is only his second year in the league, Luka Doncic, the 2019 rookie of the year, has shocked the league this season with his insane performances. He leads the league in triple doubles, which is when a player achieves double digits in three categories with 11. Before his injury that took him out for a couple games, he was the frontrunner for MVP and was averaging a 30 point triple double. He currently averages a light 29.1 points, 9.7 rebounds and 9.0 assists and is keeping the Mavericks in the playoff race with a 24 and 15 record, which is 3 games behind the second seed Denver Nuggets. The craziest thing is that he leads the entire league in all star votes over players such as Lebron, Anthony Davis, Kawhi, Paul George, Russell Westbrook and James Harden.
Choosing the player for the fifth spot was kind of difficult since there are multiple players that are deserving. What it came down to was who makes more of an impact for their team, and it was Anthony Davis. Not putting Kawhi here was very difficult since he led the Toronto Raptors to an NBA Championship and won the finals MVP. With averages such as 27.1 points, 9.4 rebounds, and 2.6 blocks, he is making his case for defensive player of the year and has been a great teammate to Lebron James.
Overall, this season has had many surprises and has been very entertaining and that is mainly because of these five players. It is still fairly early in the season so this list can change by the end, but at this point, these are the best players in the league.
About the Writer
Nick LaForge, Writer
Nick LaForge is a senior at Emerson High School. He likes writing articles about sports and what is going on in the school. In his free time, he enjoys...