Top 5 Best Dressed at the Golden Globes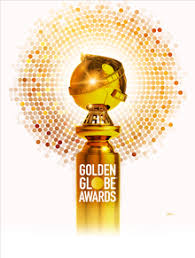 The annual Golden Globes was held on January 5, 2020. The Golden Globes is one of the most popular award shows which is solely for movies and television shows. There were many celebrities that attended the award show and were dressed very nicely. While watching the award show, I noticed the many celebrities that stunned everyone with their very extravagant outfits. Although there were many nicely dressed individuals, there were five celebrities that stuck out to me.
Starting with number 5, Hailey Bieber. She's wearing Saint Laurant. This outfit is different from everyone else's by not wearing a dress and killing the suit. I like how she changed things up.
Next, with number 4, Jennifer Aniston wearing Dior Haute Couture. It is a simple black dress, but it keeps everyone's eyes on her.
Number 3 is Kaitlyn Dever in Valentino Haute Couture. Compared to everyone else at the Golden Globes, she wore patterned, floral dress. She made the pattern look pretty, but not too much for people's eyes.
Next, number 2 is Toni Collette in Erdem. She is wearing another floral pattern, looking gorgeous. The pattern is not too much for the eye either.
Lastly, number 1 is Sacha Baron Cohen in Dolce & Gabbana and Christian Louboutin shoes. This outfit is breaking the basic suit and tie, mixing it up with a bright blue suit and a navy bowtie.
Overall, the Golden Globes was a great show with many great people. The red carpet looked glamorous with these outfits.