Mike McCarthy as New Cowboy's Head Coach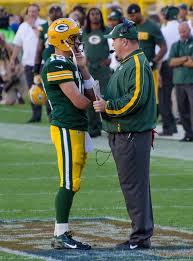 This past season for the Cowboys was not the best season in the team's history, as their record consisted of a total of 8 wins and 8 losses. The beginning of their season started off strong, but then slowly regressed towards the end of the season and resulted in the team not making the playoffs.
In all nine years of Jason Garret coaching the Cowboys, he has only brought them to the playoffs three times. As a result of these stats, the franchise decided to take action in finding a new coach for the Cowboys: former Green Bay Packers coach Mike McCarthy. 
Mike McCarthy, former Packers Coach, has decided to take the role of coach last week as the Cowboys scrambled to find a new coach. McCarthy had coached the Packers for over 10 years and brought his team to the playoffs nine times. As well as bringing his team to the playoffs nine times, McCarthy managed to win the Superbowl with a 10-6 regular-season record in 2010. 
As the new head coach in Dallas for the Cowboys, Dallas news quoted McCarthy saying, "They actually gave me an overview of the staff, and there's been a lot of input there from a different number of people in the organization. They actually have done a great job helping me as far as from a recruiting standpoint in more of the contractual type of things that are ahead of us."
Cowboys fan, Burt McCarroll, explains his thoughts on Mike McCarthy and how he thinks he will do at the new franchise.
"I'm pretty happy with the decision they made;  he is a stronger coach than Garret is and overall I think he will make a great impact on the franchise."
Another fan, Rich Companoge, explains his thoughts on how he thinks Mike McCarthy will impact the Cowboys next year. 
"Anyone is better than Jason Garrett, but on a serious note his success at Green Bay and his super bowl experience is something the Cowboys can benefit from."
From the perspective of the Cowboys fans, they seem to think that the move to hire McCarthy was a smart one and that he will produce better results in the near future than Garret has in the past.
About the Writer
Eric Clouse, Writer
Eric Clouse is a senior journalist at Emerson Jr. Sr. High School who likes to write about school news and sports. He is very excited to create this newspaper...