It's the Most Wonderful Time of the Year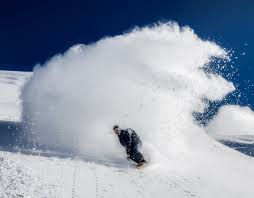 Is there really nothing to do in the winter, or are people not taking advantage of the new opportunities put in front of them? With the holiday season underway, there is plenty of time off for people to explore the winter activities around us.  However, for a lot of people, time off in the winter means sitting down and doing nothing.
Skiing and snowboarding are ways to make the most of the snowy season. Skiing and snowboarding are sports for people of all ages, whether you are four or seventy. Additionally, besides mastering a bit of both balance and coordination, anyone can take advantage of these sports. This is the sport that has revolutionized winter and it's time people stopped saying they hate winter. Skiing was invented in 1850, and people from all over the globe partake in this brilliant sport.
Another great thing about skiing is that it's an awesome family sport. What other sport is it possible for the whole family to partake in at the same time? Because we live on the east coast, winter is the only time where participating in these sports are possible, so people should take advantage of this winter weather! Living in New Jersey, people have access to the slopes right around the corner. Campgaw is located in Mahwah and although very small, it is a great place to start. Mt. Peter, located in New York, is a little bigger and also a great place to start ones snowboarding or skiing career.
Passes aren't even expensive for an entire day of fun. Depending on where you go, passes can range anywhere from 40 to 90 dollars. Although this seems steep, it is an entire day of fun from 8 a.m. to 4 p.m. Other places have night skiing up until 10pm, which is an experience of a lifetime.
Skiing and snowboarding are the golfing of the winter. Just like golf, people can go with their whole family. People go on vacation specifically to ski. This sport is truly for everyone, so, remember there is always something to do in the winter.
About the Writer
Danny Gordon, Writer
Danny Gordon is an Emerson senior who enjoys writing for The Cavo Chronicles. You can find him getting winded on the soccer field or asking people for...