Best Sports Moments of the Decade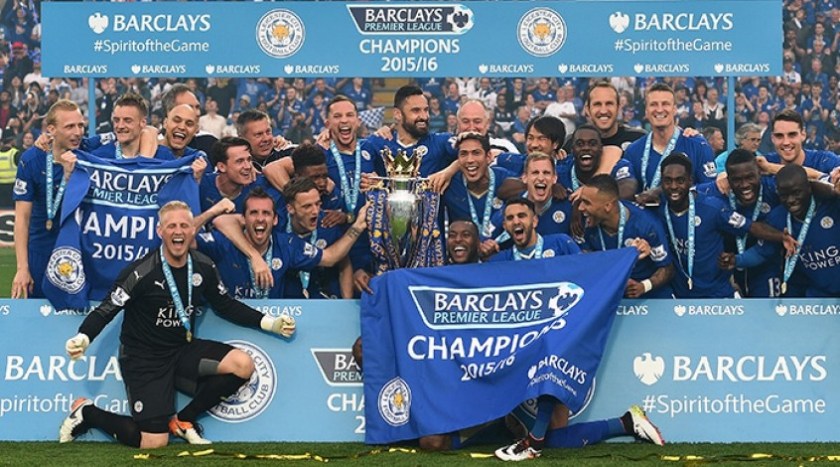 Throughout the last decade, sports have been filled with an abundance of memorable moments and unthinkable comebacks. Throughout the NFL, NBA, MLB, and International Soccer, there have been many history making moments that make us realize the excitement that sports bring. 
NFL
Patriots 28-3 Super Bowl 51 Comeback
The New England Patriots looked down and defeated in the 51st Super Bowl after they were losing 28-3 until the final minutes of the third quarter. They were dominated offensively by Mat Ryan and Julio Jones, and defensively shut down, something Tom Brady couldn't say many times. Then they rallied for one of the greatest comebacks in the history of sports. They came back from 25 down with Tom Brady going 21-27 for 246 yards in the 4th quarter and overtime. They won their 4th Super Bowl, and their first since 2005.
Odell Beckham's One Handed Catch
Odell beckham, formerly of the New York Giants, is known as one of the best young wide receivers of the league, ever since he got drafted 12th overall in 2014. Although he is known for his playmaking ability, there was one play that got him globally recognized. In week 12 of the 2014 NFL season, the Giants were playing their rivals, the Dallas Cowboys. In the 2nd quarter, Eli Manning threw a 43 yard pass down the sideline, which Odell Beckham Jr. made a jaw-dropping catch and scored for a touchdown. Even a couple years after, this catch is still known as one of the craziest of all time. 
NBA
Cavaliers 3-1 NBA Finals Series Comeback
Steph Curry and the Golden State Warriors were looking for a 2nd straight NBA championship, and the 2nd straight series win against one of the dominant players ever, Lebron James. All 32 teams that have been down 3-1 in a series have later lost the series. During game 7, Lebron James had one of his best games, getting a triple double with 27 points and a historic block on Andre Igudola to bring Cleveland a championship. In a post-game interview he shouted, "Cleveland, this is for you!"
Kobe Bryant 60 point Last Game
One of the NBA's greatest players of the 21st century, Kobe Bryant played his last game for the Lakers on April 13, 2016, against the Utah Jazz. His team were down 10 in the last 2:36 of the game, and like he always has done for the Lakers, he carried his team to victory. Bryant was able to score 60 points, the most from a player in one game during the 2016 season.  Although he had his career threatening injuries, he was able to show his greatness one more time before he retired for good. Just under 19,000 people attended at the Staples Center and 5.2 million viewers worldwide were watching Bryant's last game.  
MLB
2011: Game 162
The final regular season day of the 2011 Major League Baseball season ended with some very remarkable moments. There were still 3 playoff spots up for grabs around the league. Starting with the Tampa Bay Rays, a team who were losing 7-0 to the division winners, the Yankees had to come back to win, and also hope that the Boston Red Soxs lost. They scored 7 unanswered runs in the last two innings to keep their hopes alive. Moments after the ninth hitting ended, it was reported at Tropicana Field that the Red Soxs lost, they knew that the improbable may be possible. Then, the Rays best player and leader, Evan Longoria hit a game winning home run to send them into the playoffs. Going to Atlanta, the Braves were 3 outs away from staying alive during that season to play a tiebreaker game the next day. Then one of the best closers of that season, Craig Kimbrel, walked three and blew the game 4-3, breaking Atlanta fans' hearts.  
2016: Cubs 3-1 Series Comeback
The Cleveland Indians were 1 game from winning their first World Series in over a decade. Going into game 5, the Indians had a 3-1 series lead, which meant they needed to win 1 game. They lost Game 5 3-2 and Game 6 9-3, both in Chicago. The deciding game 7 was one of the craziest games, with sensational home runs, multiple lead changes and heartbreaking moments. The Cubs ended up winning the World Series with two clutch runs in the 10th inning and became the 6th team to comeback from a 3-1 deficit. 
International Soccer
Leicester city Winning Premier League 2016
Leicester city, a team that almost got relegated the year before, stunned the football world by winning the premier league, a league known to be one of the hardest competitions to win. Betting organizations in Britain had 5000-1 odds on them winning the Premier League, which is basically next to impossible. This was even more significant because there were only 5 other winners before Leicester achieved it themselves, Manchester United and Manchester City, Arsenal, Chelsea, and Blackburn Rovers. All these teams (excluding Blackburn Rovers) are all globally known and are rich clubs, something that Leicester could not say themselves. This premier league season is known to be one of the most miraculous moments, not only in soccer, but all sports.  
Liverpool 3-0 Comeback vs Barcelona Champions League Semi Finals.  
In the 2019 champions league semi final, Liverpool achieved a feat that no team has ever done in a Champions League knockout game, coming back from a 3-0 deficit to win 4-3. After losing 3-0 at the Camp Nou in Barcelona, Spain, with goals coming from Lionel Messi and Luis Suarez, they surely looked out of the competition. All the odds were against them; they were against the best player ever Lionel Messi, they were missing their two best goal scorers in Mo Salah and Roberto Firmino, and no team had ever comeback from 3-0 in the Champions League. But two goals from Divock Origi and Gini Wijnaldum sent them into tears of joy and into the final, which they later won the following month. 
These sports moments are filled with exhilarating series and comebacks that seemed next to impossible. From the Liverpool 3-0 comeback and Leicester winning the Premier League in 2016, to the 28-3 Patriots comeback and the Cavaliers 3-1 NBA finals series, in the NFL and NBA respectively, the 2010s are undoubtedly one of the best decades for sports.  
About the Writer
Jacob Sanchez, Writer
Jacob Sanchez is a sophomore from the Class of 2022 and a reporter for the Cavo Chronicles. This is his first year writing to voice his thoughts as a student....