College vs. High School with Emerson's Class of 2019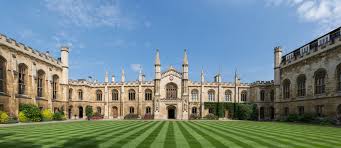 This time last year, Emerson's Class of 2019 was just starting to apply and choose their respective colleges for the following year. The Class of 2019 has just finished their first semester this fall. The recent graduates have already explored many fields of study, such as medical fields of study and business fields of study.
Many senior graduates picked a variety of different schools to attend, which raises different challenges. Many colleges and universities have different atmospheres, programs, and locations that make each college different. When interviewing some of last year's seniors on how the transition to college has been, their responses varied.
How was the first semester of your first year in college and how is it different than high school?
Burt Mccarroll responded saying, "The first semester at college is definitely a shift in pace from high school. College requires more work and attention to detail which can be hard to adjust to in your first year of college."
Burt Mccarroll, a past senior at Emerson Jr. Sr. High School, attends the US Merchant Marine Academy. He explains the difference between high school and college is primarily paying attention to detail. Burt Mccarroll has entered into an ROTC Program, which has an immensely different environment with has strict rules, such as waking up as early as 5 am and marching for two hours every day.
Joey Giacalone, another former senior at Emerson Jr. Sr. High School, decided to go to The College of New Jersey (TCNJ).
"There is definitely a huge adjustment to make from high school to college that I have experience for myself as well was my peers have while at college. The classes are more challenging and require more attention to detail outside of the classroom when compared to high school. The biggest payoffs for the rigorous workload in college are the social opportunities through frats and clubs as well as complete freedom."
This time next year, the Class of 2020 will be coming back from their first semester of college with many good tips and updates related to the college experience and what to expect.
About the Writer
Eric Clouse, Writer
Eric Clouse is a senior journalist at Emerson Jr. Sr. High School who likes to write about school news and sports. He is very excited to create this newspaper...