The College Wrestling Season has Just Begun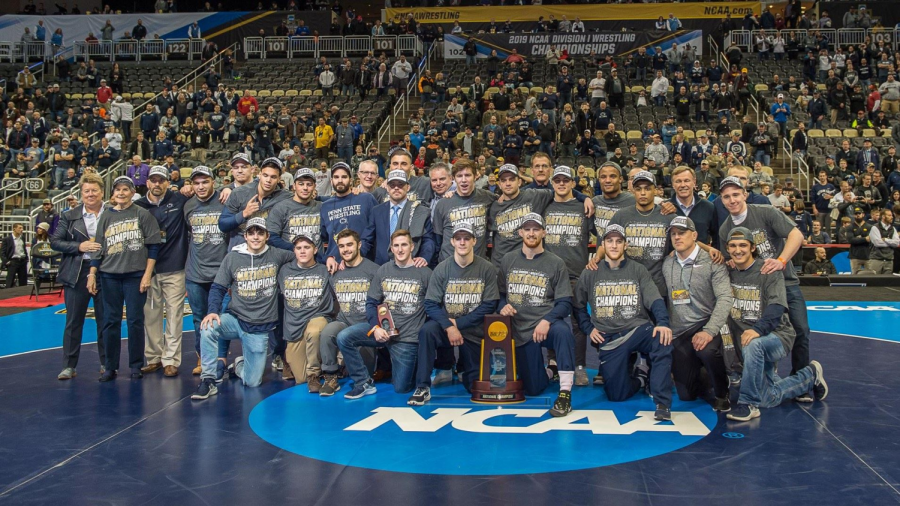 With the season just beginning, college wrestlers and wrestling teams have just begun their matches and are started preparing harder than ever.
Before the college wrestling season even starts, athletes have a preseason that occurs from the beginning of September to the beginning of October. During preseason training, wrestlers have to wake up very early to go on runs and workout and then they have to practice mid day. The preseason is time for these college athletes to get in shape and to prepare themselves for the regular season. The regular practices began on October 2nd.  
Usually, the first college match is scheduled during the first week of November, but some teams try to get an earlier start to the season and get a match in October. Since it is already January, most wrestlers will have up to 10 matches wrestled, while the teams they wrestle for will have around 5 matches wrestled against other teams. 
The rankings for teams and individuals change each week. According to InterMat, the top ten rankings for teams are: 
Iowa (4-0)

Nebraska (4-0)

North Carolina State (7-0)

Arizona State (5-0)

Penn State (3-1)

Virginia Tech (3-0)

Ohio State (3-1)

Wisconsin (6-1)

Iowa State (2-1)

Pittsburgh (4-1)
However, according to FloWrestling, they have a completely different top 10 ranking. Their beginning of the season top 10 rankings are: 
Iowa 

Penn State 

Ohio State 

Wisconsin

Arizona State 

Nebraska 

University of Northern Iowa 

Northwestern 

North Carolina State 

Oklahoma State 
However, these rankings do not really matter. It all matters when the end of the season comes; whichever team is number one at the end will get the trophy. 
The beginning of the season is very important because it sets the tone for the rest of the season. One loss can drop teams in rankings and give them a bad seed in both the qualifying tournament and the NCAA tournament at the end of the season.
Throughout the college wrestling season, there are a bunch of dual matches, tri-meets, and quads. Dual matches are when wrestlers wrestle only one team, tri-meets are when wrestlers wrestle two matches, and quads are when wrestlers wrestle three all in one day. Also, throughout the season, there are a bunch of tournaments that lead up to the NCAA qualifiers and then the last tournament of the year is the NCAA Championships. 
This is just the beginning of the season. There is a lot more to do and prepare for the end of the season. Good luck to all the wrestlers competing in the upcoming season. 
About the Writer
Logan Mazzeo, Writer
Logan Mazzeo is a senior at Emerson Junior Senior High School. He is a journalist who writes about sports and activities. In his free time, you can find...