Winter Track: From a Club to Sport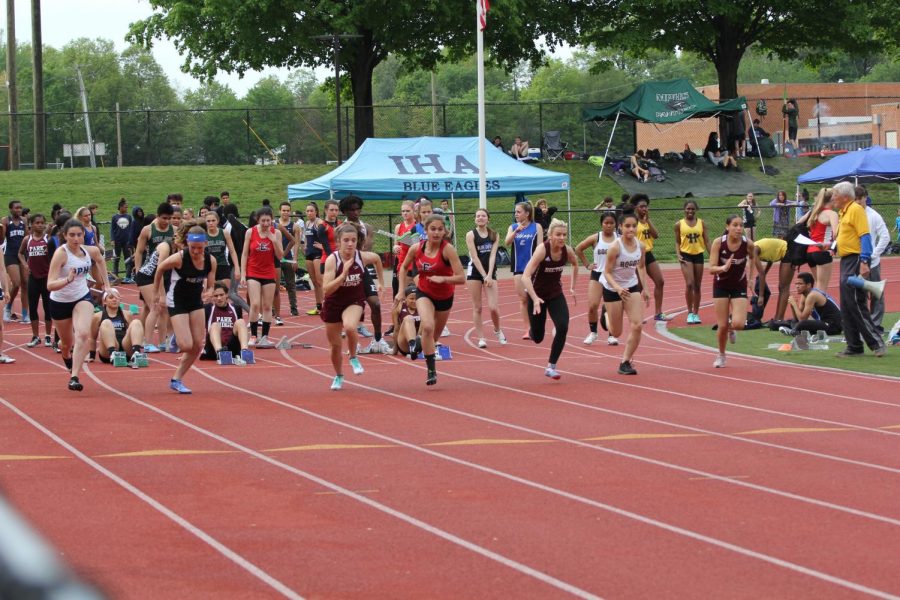 Beware of being trampled by students running in the halls; it's officially winter track season. The harsh cold winters doesn't stop these fierce competitors.
This year winter track will be getting an upgrade from a club to an official school sport. With new funding from the school, it provides more opportunities for students to participate.
The season just began and numbers in participation already escalated. The team currently doubled in size since last year according to Coach Hedges, "Before the team consisted of 20 members with about 8-10 actually competing. Now we already have 40 kids that joined."
The team is led by Coach Hedges and Bliss, who are both coaches for the spring track team too. Hedges trains athletes in running, hurdles, and jumping events while Bliss is in charge of coaching the throwing events.
In past years, many students would join the club as a way to stay in shape during the winter. Practices were only a few times a week and it was acceptable to miss. Also, not everyone on the team was required to compete at meets. Students had to pay on their own to participate in individual track events if they chose to.
Now, being a sport, winter track has become a more serious deal. The team now has practice 6 days a week and every individual athlete is required to be there every single day. Everyone is also able to compete due to school funding.
Participating in winter track is a great way for many athletes to stay in shape, but the majority of the team is made up of athletes preparing and training for their spring season. Junior and sprint captain Allie Lachman says that she enjoys winter track because, "It gives me the opportunity to be both mentally and physically prepared for what is to come in the spring". She also likes to practice with the friends she made through this sport.
Winter track consists of mostly all the same events as spring track, with the exception of a few additional ones. For example, all the jumping events remain the same while new running events such as the 50m, 600m, and 1000m are added. Athletes will also be competing on a 200m track indoors, which is half the size of the standard 400m outdoor track.
Overall, now being upgraded from a club to sport the team hopes to accomplish more with their new numbers in size. Their first meet is on the 21st at Fairleigh Dickinson University.
About the Writer
Victoria Elek, Writer


Victoria is a senior at Emerson Jr Sr High School. She enjoys writing for the Cavo Chronicles, specifically about both school news and her own...