EHS Coffeehouse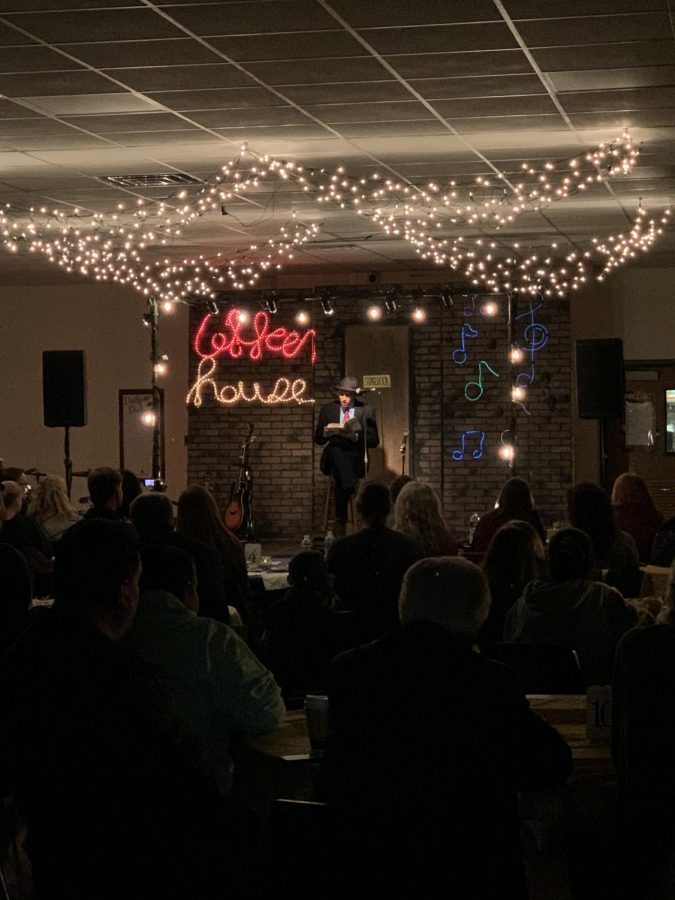 The Coffeehouse is not a traditional coffee themed event. It occurs in EHS during the month of December. This event serves coffee and snacks like muffins and cookies. During the event, students go up to perform on a stage that is placed in front of the cafeteria. There are also students who go around and take your orders so you can enjoy the show and not have to get up for a drink or food. They do this event to invite the Emerson residence to the highschool to watch students perform and showcase their talents.
The students mostly sing while performing or reading poems, but it's not always students. Mr. Deo performed on stage while reading poems. Student Dillon Buono collaborated with Mr. Deo. Dillon Bouno was asked by Mr. Deo to perform and this is what Dillon had to say. 
"It was a great experience to perform and show my talent. I had a lot of fun doing it. Deo said a lot about how to make the most out of your high school experience and me doing this really was good for me." Dillon had such a great time performing with Mr. Deo; he even got to show off his piano skills.  
There were many students who performed christmas music, songs of any genre, and poems. The students who were serving also had to dress up for their part of this event. They wore black shirts with black pants and a red vest over their outfits. The setup of the coffee shop was very detailed. There were Christmas lights on the ceiling to give it a warm tone and the stage was very well detailed. It was painted to look like an actual stage and had a sign that said coffee house, lit up with music notes. They added a chair on the stage with a few instruments and had rows of tables and chairs throughout the cafeteria for the audience to get comfortable and enjoy the show. The service was great with many good food to eat like waffles, cookies, chips, doughnuts, coffee, water, and soda.
This was a great night for the students and teachers that performed, and everyone in the audience will remember these performances and the spectacular night they had.       
About the Writer
Alan Ramos, Writer
Alan Ramos is a junior from Emerson Jr Sr HS who is writing for the Cavo Chronicles and playing for the Emerson baseball team. You will find this student...