The Egyptian King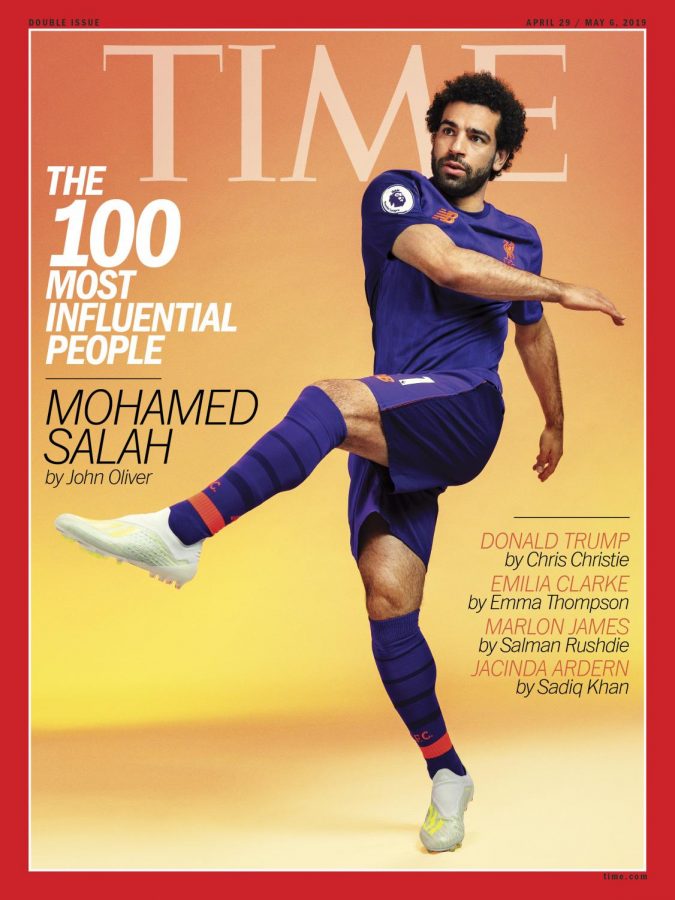 Known as the, "Egyptian King", Mohamed Salah is an Egyptian soccer player currently playing for Liverpool FC and the Egyptian National Team. Although he is known around the world for his stunning technique with the ball and his speed on the pitch, he is also very influential to the people of Egypt and those around the world.
Coming from the small Egyptian village in Nagrig, Salah has come from a lot. He used to travel three hours to keep his spot at one of his first clubs, El Mokawloon FC. These were one of the multiple clubs he played for, as his career later consisted of playing for Basel, Chelsea, and multiple Italian teams, before joining Liverpool.
This shows his sheer determination and commitment to improve his game, as he was always pushing his boundaries and trying to be the complete player he is now. This will no doubt inspire people around Egypt and the world. 
He is a role model not only for soccer players around the world, but for the people in the Middle East. 
Earlier this year, Salah was featured on the cover of Times Magazine 100 Most Influential People. He is a big activist on the importance of women's equality. Salah insists, "I think we need to change the way we treat women in our culture. It's not optional."
This has been a problem for many years in the populated Middle East countries like, Saudia Arabia and Egypt. Recently, there have been changes with the rights of Middle East women, but citizens still believe that there are problems with the rights they have in public and traveling out of the country.
He has impressed millions around the world sacrificing his time and money to his country. He has helped his hometown, Nagrig to find modern education and healthcare by setting up a charity which helps build a new school and hospital.
There is no debate that Mohamed Salah is an iconic figure and a role model for Egyptians and people around the world. He sets a great "never give up" mentality to young soccer players around the world, wants to set a difference on the importance of women's equality, and to modernize cities in the Middle East.
About the Writer
Jacob Sanchez, Writer
Jacob Sanchez is a sophomore from the Class of 2022 and a reporter for the Cavo Chronicles. This is his first year writing to voice his thoughts as a student....